Anchor & Reporter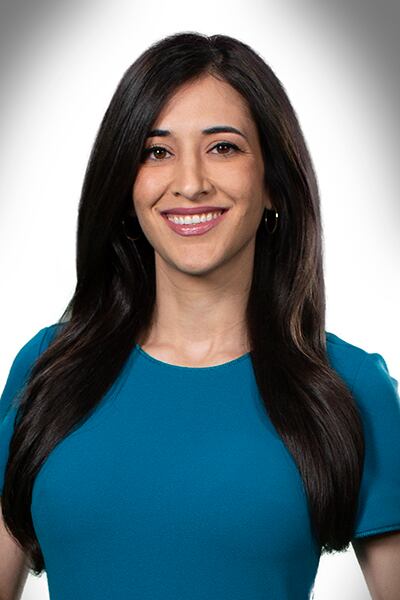 Shawna Khalafi is a reporter and weekend evening anchor for FOX5 News.
Shawna grew up in Denver and graduated with honors from the University of Miami in 2015. She has since worked in newsrooms across the country, from Florida to California, covering crime, weather, politics and sports. During her time in Fresno, she won an Emmy for her reporting on the Creek Fire - the largest single wildfire in California history at the time.
Shawna is also a proud Miami Hurricanes fan and a sometimes-proud Denver Broncos fan. On her days off, you can find Shawna with her playful 7-year-old pitbull Cash, exploring their new home and enjoying the Vegas sunshine. Don't hesitate to say hi if you see them out and about!