Sports Reporter
Las Vegas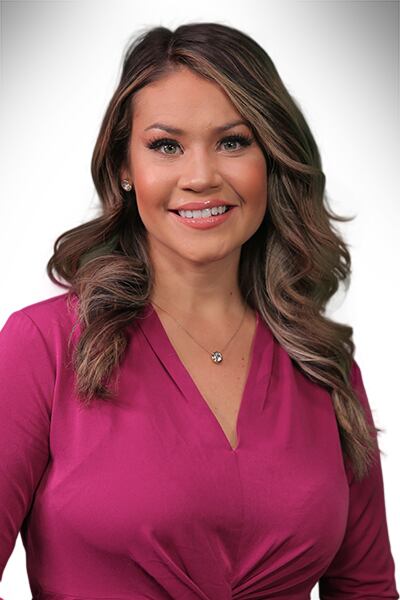 Paloma Villicana is a sports reporter for FOX5 News. She joined FOX5 from WAFF-TV in Huntsville, Alabama where she was a sports reporter covering the SEC. Paloma traveled with the Alabama football team to the College Football Playoffs, the National Championship, and the NFL Draft in Nashville. Her biggest dream come true was working alongside Nick Saban and being able to see Tua Tagovailoa's career really take off at Alabama.
Paloma began her career in Dallas working for the Cowboys and Spectrum Sports while also attending Texas Christian University. She graduated from TCU with a bachelor's degree in sports broadcasting and a minor in Spanish. Paloma was a sideline reporter all four years with TCU Football working with ESPN and Fox Sports Southwest. She also helped launch the first student produced sports show at TCU called "Unscripted" which still airs today.
Paloma is originally from San Diego where she learned the ropes of sports reporting at KUSI-TV. At the age of 17, her first interview on-air was with Chargers quarterback Philip Rivers. She grew up in a huge football family as her father played at San Diego State and coached high school football throughout California. Paloma's birthday also falls on Super Bowl weekend, so naturally every birthday party for her has been a Super Bowl party.
Outside of sports, Paloma enjoys exploring Las Vegas and finding the best local spots to eat in town! She'll take all the local recommendations!