Meteorologist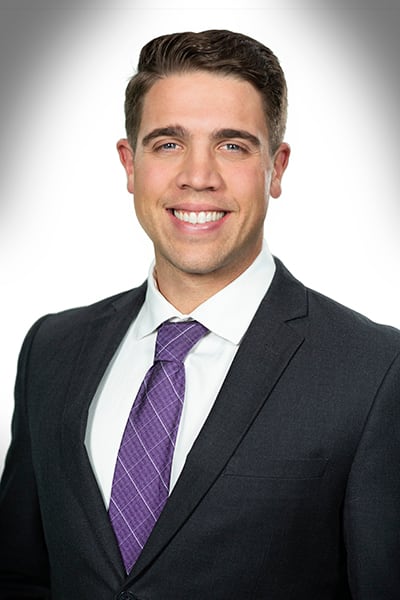 Matt Gontarek is the afternoon meteorologist for FOX5 News.
After graduating from Northern Illinois University in 2020 with a bachelor's degree in Meteorology, Matt landed his first on-air job in Rapid City, South Dakota at KOTA. He was able to learn and gain firsthand experience through the powerful severe weather the Black Hills see throughout the seasons.
From there, Matt and his wife Francesca moved on to Eugene, Oregon. They thoroughly enjoyed the endless beauty of the Pacific Northwest from the mountains to the waterfalls. Matt would track textbook subtropical cyclones that would bring soaking rain and heavy snow to the Willamette Valley and to the Cascade mountains. Eugene is also where Matt and Francesca welcomed their beautiful first-born son in the summer of 2021.
Matt now joins FOX5 as the afternoon meteorologist and is thrilled to be living in the desert Southwest. He enjoys spending time outdoors with his family, watching movies, golfing, and cooking.