Anchor & Reporter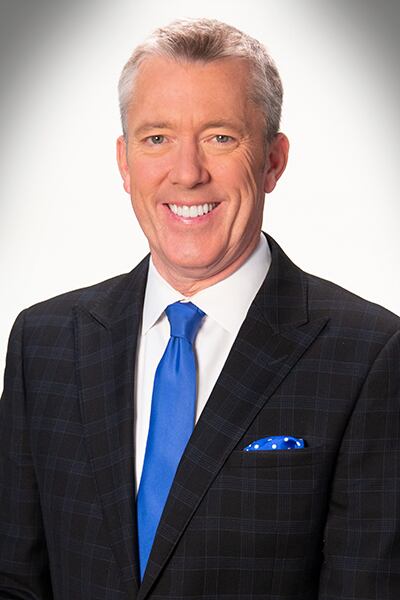 John Huck is the Emmy® award-winning Evening News Anchor for FOX5 News weeknights at 5, 6, 7, 10 and 11.
He has called Las Vegas and FOX5 home for 19 years and has helped lead the FOX5 news team to its number #1 News status. John is also known for his highly popular news franchise "The Rant" that allows viewers to rant and rave over problems or successes in our community.
The Chicago native worked at CNN in the 90s before joining FOX5. In 2010, John was inducted into the Nevada Broadcasters Hall of Fame for serving more than 20 years in the broadcasting industry.
Outside of work, John is an accomplished swimmer and competes in open water swims in Lake Mead. He also enjoys skiing, mountain biking, golf and hiking.
Updated: Nov. 17, 2020 at 5:40 PM PST
|
The nation is waiting for things to look a bit more normal and with two vaccines preparing for distribution, things could change soon.
Updated: Nov. 26, 2019 at 9:30 PM PST
|
Looking at the paintings, you wouldn't know the man who painted them never picked up a paint brush until after he was diagnosed with a cruel form of dementia.
Updated: Nov. 25, 2019 at 11:00 PM PST
|
It's a disease that's doctor's don't really understand, and it can produce bizarre behavior -- frontotemporal dementia, or FTD.