Meteorologist
Las Vegas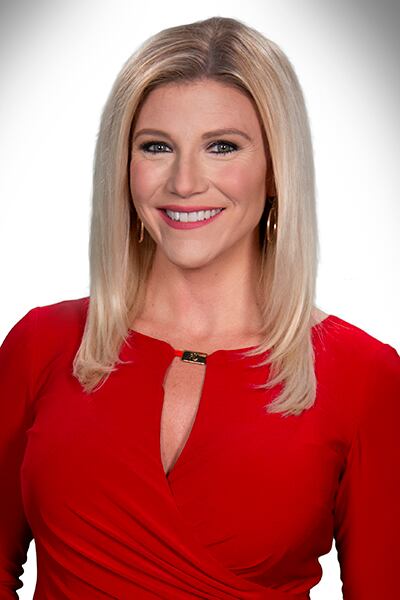 Cassandra Jones is the morning meteorologist on FOX5 News This Morning weekdays from 4:00 a.m. to 9 a.m.
In addition to forecasting, Cassandra is also part of the Emmy ® award winning FOX5 Surprise Squad that has gained worldwide attention for its random acts of kindness. Cassandra is very passionate about helping others & is so happy to play a small part in this community movement.
Before FOX5, Cassandra worked in Santa Maria, CA, as the morning weather anchor for KION/KCBA-TV in Salinas and KCOY/KKFX-TV in Santa Maria. She also forecasted for the local Spanish language channel, Telemundo.
During her time on the Central Coast she forecasted large winter storms that brought flooding, mud & debris flows to the local communities along with severe wind events. She even covered the Japanese tsunami that hit the Santa Cruz Harbor, causing millions of dollars in damage.
Originally from the California Bay Area, Cassandra spent half of her life on the sunny shores of Ft. Lauderdale, FL, before returning to her California roots eight years later.
She is a proud Arizona State University alum and earned her bachelor's degree in Broadcast Journalism from the Walter Cronkite School of Journalism with a minor in Spanish. She then went on to obtain her meteorology certificate through Mississippi State.
Cassandra won her first Emmy® for her work with the FOX5 Surprise Squad.
When Cassandra's not working, she enjoys spending time her husband, daughter & two boxer pups - Chloe and Lily. She loves soaking up the desert scenery and sunsets. She's also a foodie and enjoys trying new restaurants and whipping up new recipes.