Multimedia journalist
Green Bay, Wis.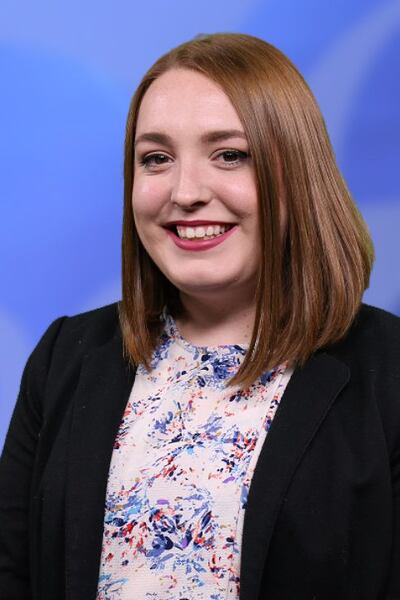 Kailin Schumacher joined WBAY in June 2021. Born in Little Chute, Kailin has been a Cheesehead her whole life and is so happy to be bringing her professional career at home.
Kailin graduated from the University of Wisconsin-Eau Claire in May with a major in Journalism and minor in multimedia communications. She came to WBAY from our sister stations WSAW/WZAW in Wausau, where she was a morning reporter for the Sunrise 7 team. While in school, Kailin worked for TV-10, their campus television stations producing and anchoring their news program, Blugold News Now. She also was the news director for 89.7 WUEC FM and a writer for Eau Claire's student newspaper The Spectator. Kailin also interned for Wisconsin Public Radio, WQOW News 18, and KSTP TV while in school.
Passionate about music, Kailin can play both the guitar and ukulele. She loves to sing and usually does so around a campfire and when camping with her family. On the weekends you can find Kailin in Madison with her boyfriend, visiting home or lounging on the couch watching Parks and Recreation. If you see Kailin out and about, make sure to say "Hey!"
Updated: May. 7, 2022 at 10:25 AM PDT
|
By
Kailin Schumacher
and
Jordan Gartner
A pet owner in Wisconsin is explaining her decision to leave her dog left tied to a fire hydrant in Green Bay last weekend.