4 minors arrested in beating death of Las Vegas teen to appear in court as adults
Published: Nov. 16, 2023 at 4:41 PM PST
UPDATE: Three teens arrested in connection to the beating death of a Las Vegas student appeared in court Friday morning, with a fourth individual set to appear on Friday afternoon.
The teens who appeared on Friday morning were identified in the hearing as Gianni Robinson, Damien Hernandez and Dontral Beave. The three will stay in custody until their next court date, a judge said.
A fourth teen, identified as Treavion Randolph, made his appearance on Friday afternoon.
All four were ordered to remain held without bail until their next court date.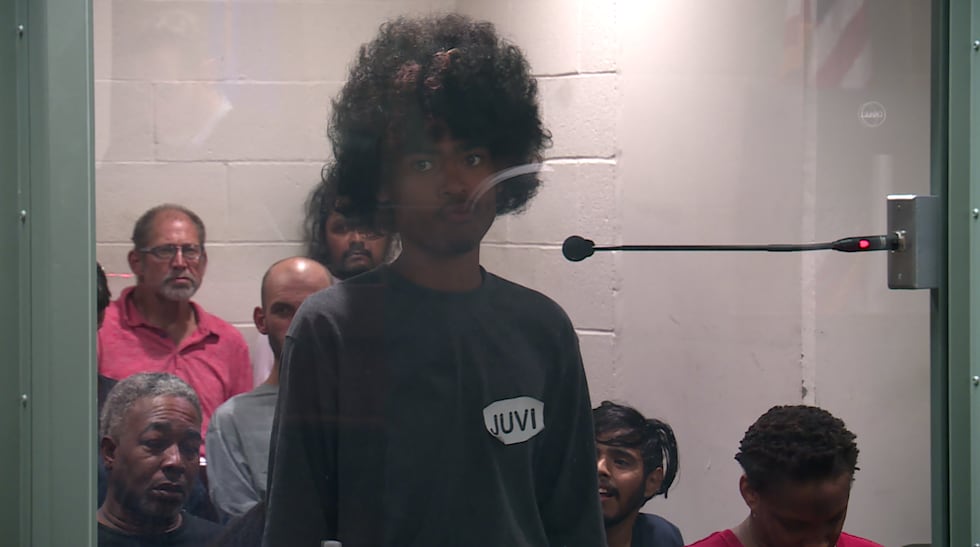 Original story continues below.
LAS VEGAS, Nev. (FOX5) - Four teen suspects in the beating death of a Rancho High School student are being charged as adults and will make their initial appearance in Clark County Justice Court on November 17.
On November 14, the Las Vegas Metropolitan Police Department held a media conference to announce that it had arrested eight suspects on charges of open murder in the death of Jonathan Lewis, 17. Dontral Beaver, Damien Hernandez, Treavion Randolph and Gianni Robinson are each facing one charge of open murder.
Four younger suspects are being held at the Clark County Juvenile Detention Center and they already appeared in Juvenile Court. On Wednesday, police announced that they are looking for two additional "persons of interest" in the case and provided photographs of them.
LVMPD officers responded to a battery call at Searles Ave. and 21st St. near Rancho High School on November 1 and found a student who was "battered and bleeding from the head." Lewis was taken to a nearby hospital with what police described as "life-threatening injuries" and was placed on life support before his death.
Copyright 2023 KVVU. All rights reserved.