Police: Impairment suspected in crash with injuries on Las Vegas Strip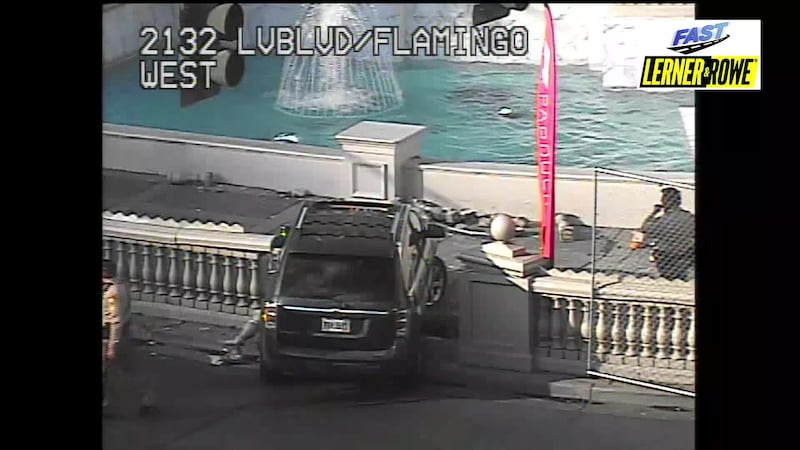 Published: Nov. 16, 2023 at 3:51 PM PST
LAS VEGAS, Nev. (FOX5) - Police are actively investigating a vehicle crash that happened on the Las Vegas Strip Thursday afternoon.
According to a preliminary report, officers were dispatched to the intersection of E. Flamingo Rd. and S. Las Vegas Blvd. at approximately 1:40 p.m. They identified one driver on the scene and said that impairment was suspected to be a factor in the crash.
Traffic camera footage indicated that a black SUV crashed through a wall on the west side of the Strip. Two people were taken to UMC Hospital with non-life-threatening injuries.
Police advise avoiding the area if possible. This story will be updated if more information becomes available.
Copyright 2023 KVVU. All rights reserved.