Clark County announces $60M available for affordable housing in Southern Nevada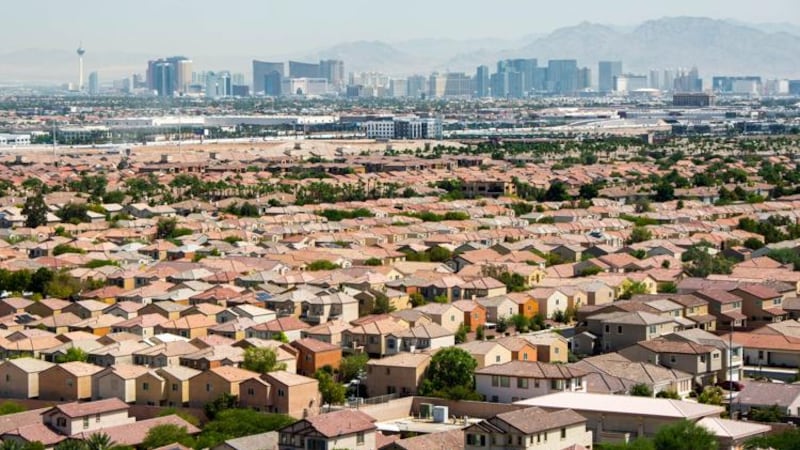 Published: Nov. 15, 2023 at 1:18 PM PST
LAS VEGAS, Nev. (FOX5) - Clark County on Wednesday announced that $60 million in funding has been made available to go toward affordable housing in Southern Nevada.
According to a news release, the funding will go toward the development and rehabilitation of affordable housing in the region through Welcome Home, Clark County's Community Housing Program.
Clark County says that the latest funding supplements the $20 million that was made available in September in order to help develop housing for extremely low-income residents. The county says the funds will assist residents who are formerly homeless or at risk of homelessness and who need housing services with wraparound services.
" Through this effort, Clark County is working to address the pressing issue of affordable housing within our community. With its new $60 million competitive funding round, we are taking decisive action to further catalyze the development of housing solutions that are within reach for our residents," said Clark County Commission Chairman Jim Gibson. "This initiative builds upon the impactful investment in 2022, which already paved the way for the construction or rehabilitation of nearly 3,000 housing units, providing housing for families, seniors, and disabled individuals facing housing challenges in Southern Nevada."
The release notes that in April 2022, "Welcome Home was created through a Board action to allocate a historic $160 million to support the development and rehabilitation of affordable housing units across southern Nevada for low-income families, seniors, and those who are working, but unable to find affordable housing."
For more information, visit: https://www.clarkcountynv.gov/residents/community_housing_fund/index.php.
Copyright 2023 KVVU. All rights reserved.