Nevada National Guard to assist Clark County with F1 Las Vegas Grand Prix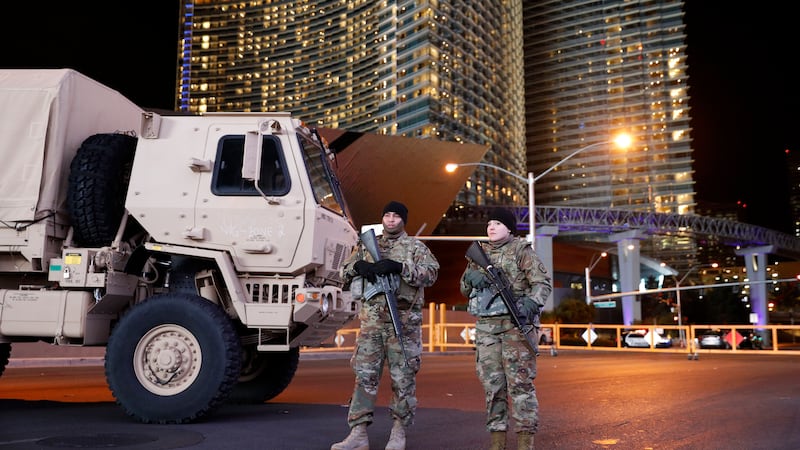 Published: Nov. 14, 2023 at 10:26 AM PST
LAS VEGAS, Nev. (FOX5) - The Nevada National Guard announced Tuesday that it will assist Clark County during F1′s Las Vegas Grand Prix this weekend.
According to a news release, about 80 Nevada National Guard soldiers and airmen will be activated on state orders in Clark County from Nov. 15-19.
The Nevada National Guard says the soldiers "will bolster security measures and emergency response capabilities" during the event.
As part of their efforts, officials said the deployment will include strategic locations, including the Las Vegas Strip and two hospitals within the area. "This proactive measure aims to mitigate the potential consequences of any security threat or emergency incident that may arise during the race," the release noted.
"The deployment is a testament to the ongoing partnership between the Nevada National Guard and local emergency response agencies, showcasing their commitment to public safety and effective collaboration in times of need," said Brig. Gen. D. Rodger Waters, Nevada National Guard Joint Staff director.
Copyright 2023 KVVU. All rights reserved.