MGM CEO says benefits of Las Vegas Grand Prix outweigh inconvenience
William Hornbuckle also praises workers, shares details on cyber-attack, and talks about historic labor deal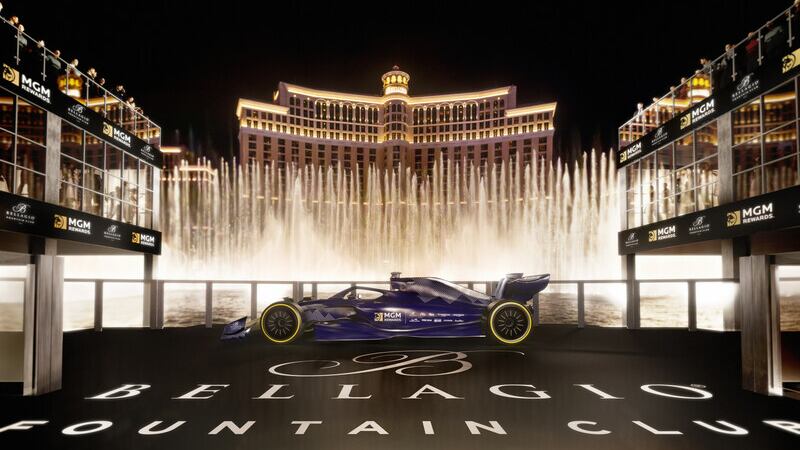 Published: Nov. 9, 2023 at 5:51 PM PST
LAS VEGAS, Nev. (FOX5) - The CEO of MGM Resorts International touted the benefits of Formula 1 racing during the company's third-quarter earnings call.
William Hornbuckle says MGM properties are well-prepared for the influx of visitors arriving in town for the Las Vegas Grande Prix. He adds the company's venues are perfectly placed for success.
"We sold over ten thousand tickets to F1. We've sold out a really cool experience with the Bellagio Fountain Club, I think something extremely unique anywhere in the whole sport, but particularly given its location," said Hornbuckle.
"We're going to do over $60 million in incremental hotel revenue for the weekend."
Still, the CEO concedes, preparations for the race haven't been easy on locals.
"It has not been without its challenges. Believe me, I'm a local, I get the traffic. I understand it, I understand what employees are going through, but I think long-term it's going to be a big winner," he says."
"I think it's going to be an exciting week that we'll look back on and say yeah we're going to learn some things, but ultimately something to be cherished for a long time here."
Hornbuckle also shared that insurance will pick up much of the tab for the cyber attack the company suffered earlier this fall. The attack lost thousands of bookings after it took down online reservation portals and reverted to manual systems.
Those losses are estimated at around $100 million, but the CEO says cyber insurance will cover much of them.
Hornbuckle said MGM employees were the bright spot in a tough time.
"They showed resilience and professionalism, but more importantly they showed a commitment to taking care of guests and each other We've been humbled by the feedback from many of our guests who took the time to call out the exceptional service they received."
The chief executive also taking a few minutes during the earnings call to address the ongoing labor dispute with the culinary union.
"We know from listening to our employees that they are looking for a pay increase that combats inflation, as well as reduced workloads among other concerns. This deal, when announced, will do just that and result in the largest pay increase in the history of our negotiations with the culinary union."
MGM indeed reached an agreement with Local Culinary 226 just hours after Hornbuckle made those comments on Wednesday.
Copyright 2023 KVVU. All rights reserved.