Here's a look at how Strip employees will get to work during F1′s Las Vegas Grand Prix
Published: Nov. 8, 2023 at 7:03 AM PST
LAS VEGAS, Nev. (FOX5) - During Tuesday's Clark County Commission meeting, F1 and LVCVA officials talked about the anticipated success of this huge event just eight days away, and how vital Strip employees will be to achieving that success. They also shared more details about how those employees will get to work during the races.
On Thursday, there will be a test run of the plan.
We now have that breakdown from each resorts company on the plan for employee parking and transportation to strip hotels during the race events.
Many of them are taking advantage of parking at the Las Vegas Convention Center or other private lots, and then shuttling the employees the rest of the way to the properties. Many are also letting employees park at their regular garages.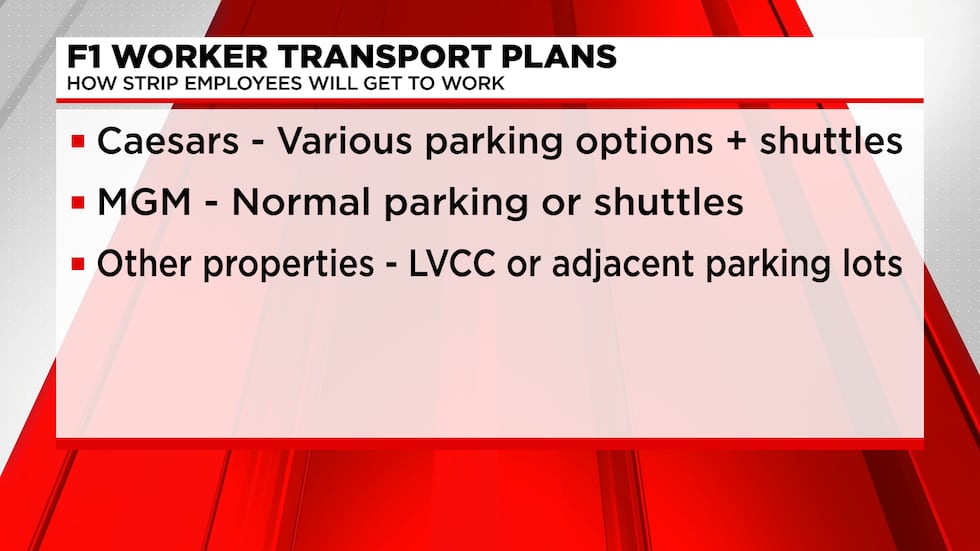 Strip employees will receive parking plaques for those designated lots. These parking and shuttle accommodations will only be in place when the track is hot, a representative said at the commission meeting Tuesday.
He also said Strip employees should have received or will receive details and maps for parking and shuttle plans.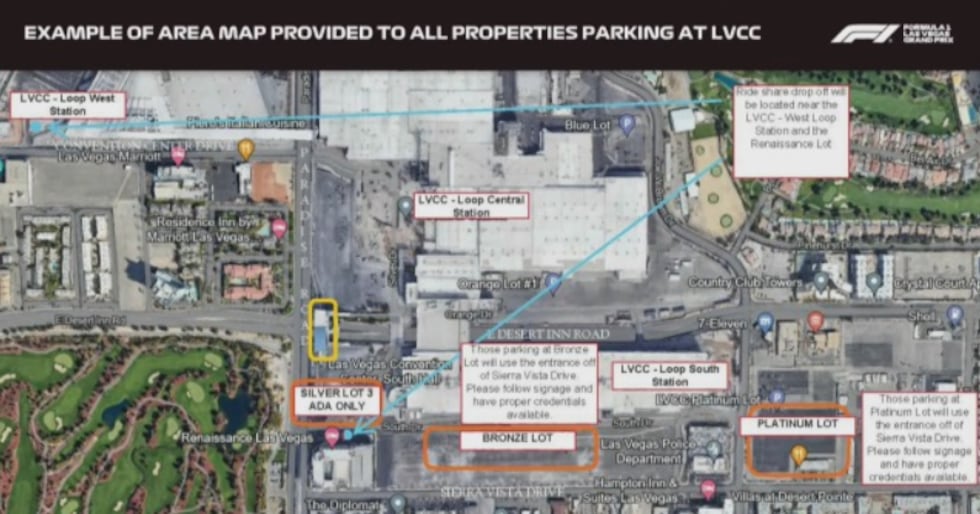 Strip employees will also receive free Monorail passes to use for the duration of the F1 events, and the Monorail will be operating 24 hours during the events.
Because many employees are expected to use the Monorail, a representative said they'll have the maximum number of eight trains on the tracks during peak shift-change hours, with wait times for the Las Vegas Convention Center stop estimated to be between 5 and 11 minutes during the F1 events.
The parking shift, along with the traffic expected to surround the event, has Strip workers worried they'll have skyrocketing commute times.
"I live in Southwest Vegas, so it's probably going to take me a couple hours to get here versus the 20 minutes it usually takes," Venetian employee Malik Ward told FOX5.
Copyright 2023 KVVU. All rights reserved.