Officials suggest heading to airport 4 hours before flight during F1 Las Vegas Grand Prix weekend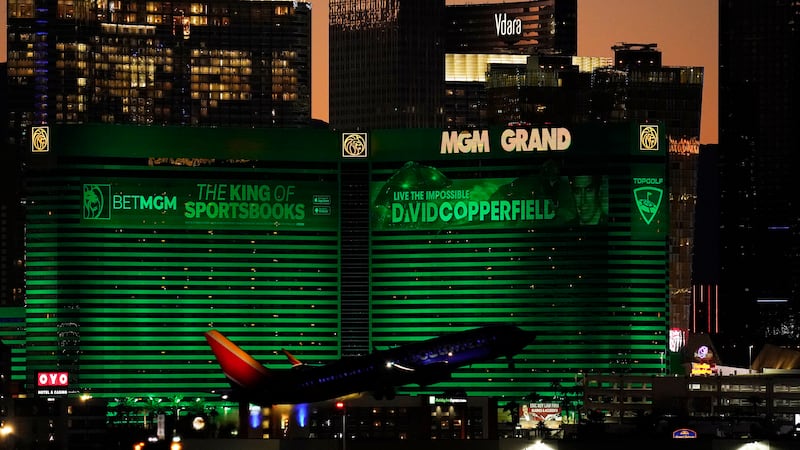 Published: Nov. 7, 2023 at 1:51 PM PST
LAS VEGAS, Nev. (FOX5) - Officials with Harry Reid International are warning travelers to plan ahead and give themselves plenty of time during F1′s Las Vegas Grand Prix weekend.
Harry Reid advises that when the weekend is over, many attendees are expected to head back to the airport during the same timeframes.
The airport suggests travelers practice the "4-3-2-1 plan" if they're heading to the airport during the race weekend.
As a result, the airport suggests following this travel plan:
o 4 Hours Before Departure: Arrange Transportation to the Airport/Drop Off Rental Car
o 3 Hours Before Departure: Check Your Bags with your Airline
o 2 Hours Before Departure: Get in Line at the Security Checkpoint
o 1 Hour Before Departure: Be at the Gate, Ready to Board
In addition, officials note that with Harry Reid International just two miles from the racetrack, road closures associated with the race will impact getting to the airport. To navigate the closures, the airport suggests signing up for text alters related to the race road closures by texting "F1LV" to 31996.
Harry Reid International also reminds travelers to be prepared for rideshare and taxis to be in high demand.
The airport provided the below additional tips for travel during Las Vegas Grand Prix weekend:
Know Before You Go
- Some concession options will increase their hours of operations during this period. Know what is
available ahead of time by checking: harryreidairport.com/F1LV
- Know what can and cannot go through the security checkpoint. Visit www.tsa.gov to familiarize yourself
with the latest security checkpoint policies and procedures, or reach out via X/Twitter to @AskTSA or
Facebook Messenger at fb.com/AskTSA.
- Review your airline's policies and potential charges regarding baggage. Avoid surprises at the airport
by knowing the size and weight limits for baggage and the number of items you can check.
Be Prepared for the Unexpected
- Make sure to have essentials such as snacks, childcare items, medication, chargers, etc. in case of a
delay or cancellation. The airline is the best source of information regarding updates on flight status and
accommodations, should plans change.
Copyright 2023 KVVU. All rights reserved.