Winner's stage for F1′s Las Vegas Grand Prix to be located in front of Bellagio Fountains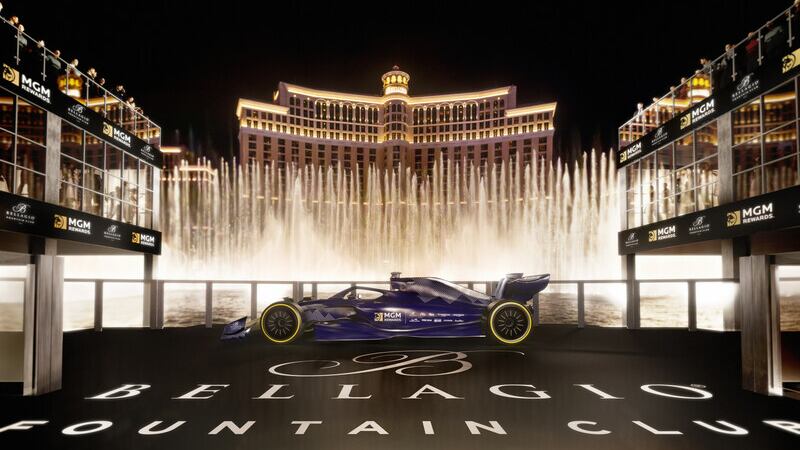 Published: Oct. 26, 2023 at 10:48 AM PDT
LAS VEGAS, Nev. (FOX5) - The top drivers in F1′s upcoming Las Vegas Grand Prix will celebrate in front of the world-famous Bellagio Fountains when the race is finished.
According to a news release, once the cars cross the finish line of the Las Vegas Grand Prix, the first, second and third-place drivers will head to the race's winner's stage at the Bellagio Fountains.
In a news release, MGM Resorts said fans will have a chance to "celebrate as the top three drivers share commentary and reflect on their success at the first-ever."
The Las Vegas Grand Prix is set to take over the "Entertainment Capital of the World" Nov. 16-18.
With the race starting at 10 p.m. Saturday, Nov. 18, the Las Vegas Grand Prix will feature a 3.8-mile track that will weave past world-famous landmarks, casinos and hotels as drivers reach speeds of up to 212 mph.
Copyright 2023 KVVU. All rights reserved.