Culinary Union 226 has had a work stoppage before. A look back at the 1984 Las Vegas Strip strike — PHOTOS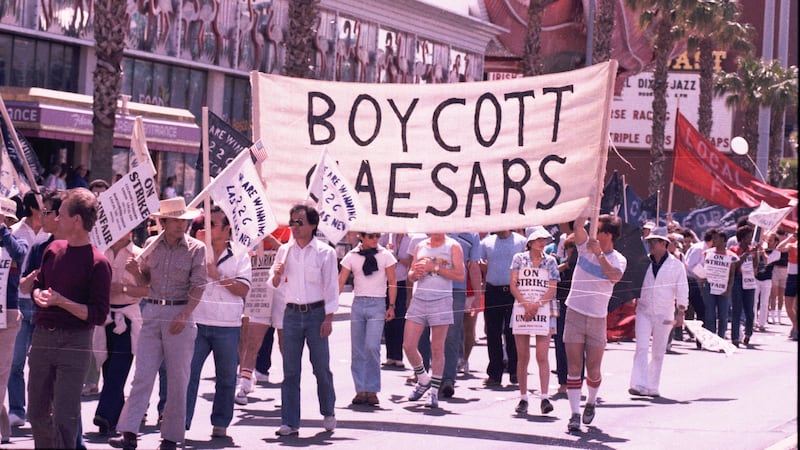 Published: Oct. 4, 2023 at 4:33 PM PDT
LAS VEGAS, Nev. (FOX5) - The Culinary Union Local 226 in Las Vegas has had a long history since it was chartered in 1935, including work stoppages and strikes.
The union is currently negotiating with multiple Las Vegas properties for a new contract. In the interim, the union overwhelmingly authorized a strike with 95% support.
The last time the union went on strike was in 1984. More than 17,000 Culinary Union workers went on strike alongside three other unions. The Culinary Union called it one of the largest strikes in Las Vegas history, with workers picketing for 67 days which led to 900 arrests.
The union provided pictures from the historic strike, in a gallery below:
Copyright 2023 KVVU. All rights reserved.