Mariachi band from Las Vegas school looking for help getting to national competition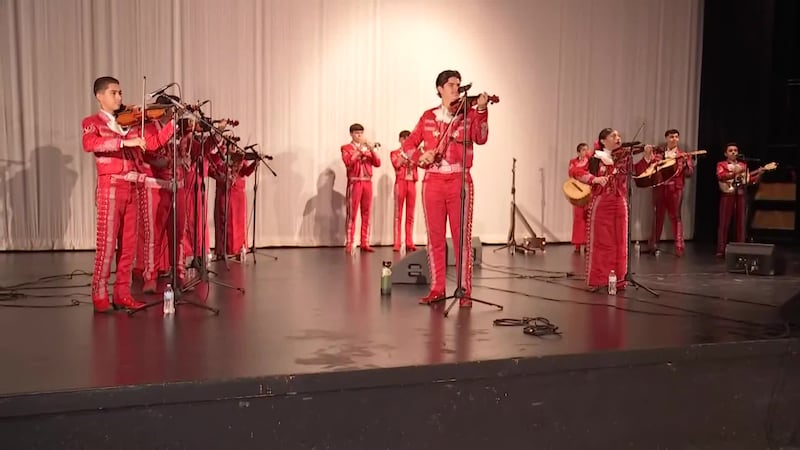 Published: Oct. 2, 2023 at 9:58 PM PDT
LAS VEGAS, Nev. (FOX5) - A Las Vegas mariachi band is headed to a national competition and they need your help to fund their upcoming trip.
The band is made up of students from Las Vegas High School and you have the chance to hear them play and donate to the cause.
Mariachi Joya is a tradition at LVHS. This Friday, October 6 at 5 p.m. the band is hosting a performance alongside 20 other mariachi bands from other schools.
Mariachi Joya will close out the event with special guest Jonathan Palomar, who is a star in the mariachi world. The event is open to the public and tickets are $5.
All proceeds go towards their trip to Texas to compete in a national competition on December 1, 2023.
Noemi Flores as member of the Mariachi Joya's explains, "It's called the Mariachi Extravaganza and it's mostly all Texas schools and we go. It's 3 Vegas high schools and some middle schools and we're preparing for that too."
If you'd like to learn more about the band or donate to their travel fund head to their Instagram VegasMariachi.
Copyright 2023 KVVU. All rights reserved.