Over 500 student farmers participating in nation's largest student-run farmers market in Las Vegas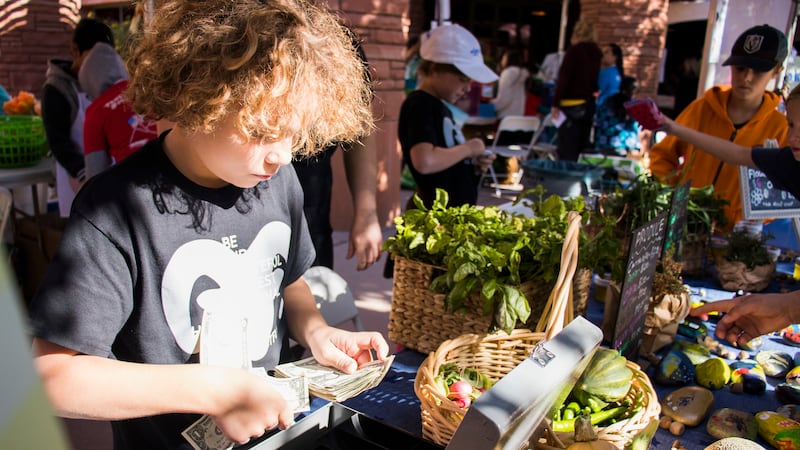 Published: Oct. 2, 2023 at 9:38 AM PDT
LAS VEGAS, Nev. (FOX5) - With over 500 student farmers participating, the nation's largest student-run farmers market will be held later this month in Las Vegas.
According to a news release, nonprofit Green Our Planet says it will host the massive student-run farmers market from 10 a.m. until 12:30 p.m. on Wednesday, Oct. 25 at the Clark County Government Center, 500 South Grand Central Parkway.
"We are always so excited to see the students' passion for their businesses during the farmers market," said Ciara Byrne, CEO of Green Our Planet. "Our farmpreneurs and instructors have worked so hard to get everything prepared for the market and we are extremely proud of their efforts. As we celebrate our 10th anniversary of Green Our Planet and the student-run farmers market, we look forward to expanding the market across the nation."
Green Our Planet says the student-run farmers market will feature produce grown from 36 Clark County School District school gardens and hydroponics systems.
As part of the event, over 500 student farmers will sell their produce and crafts to the public with all proceeds returning to the schools to amplify and preserve the schools' garden programs.
For more information, visit greenourplanet.org.
Copyright 2023 KVVU. All rights reserved.