City to open new park with horse arena in east Las Vegas Valley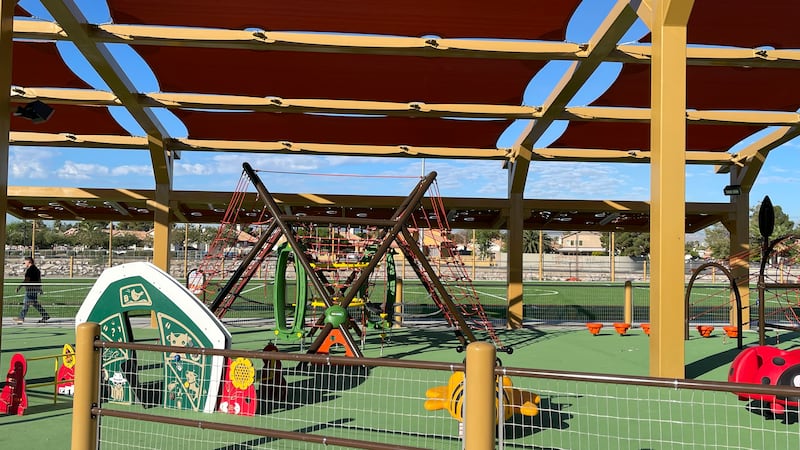 Published: Oct. 2, 2023 at 8:52 AM PDT
LAS VEGAS, Nev. (FOX5) - The city of Las Vegas on Friday will officially open a new park in the east valley that will feature an equestrian arena, among other amenities.
According to a news release, a ribbon-cutting event will be held at 6 p.m. Friday for the Arroyo Vista Park, located at 4755 E. Harris Avenue.
The city says that the new park features amenities for horse enthusiasts, including an equestrian arena with tie-up corrals and a horse training pen.
Friday's event will also feature live entertainment, an equestrian demonstration, children's activities and more until 9 p.m., the release notes.
The city of Las Vegas said the inclusion of horse-related amenities was a special addition because there are many nearby residents who own horses and did not have a nearby location to ride and train.
In addition to an equestrian arena, the release says Arroyo Vista Park will feature a horse-training pen and a separate entrance for horse owners to access the venue.
The park will also include a playground, soccer field and walking trail.
For more information, visit: https://www.lasvegasnevada.gov/Residents/Parks-Facilities/Arroyo-Vista-Park.
Copyright 2023 KVVU. All rights reserved.