Las Vegas woman accused of poisoning roommate and her 2-year-old child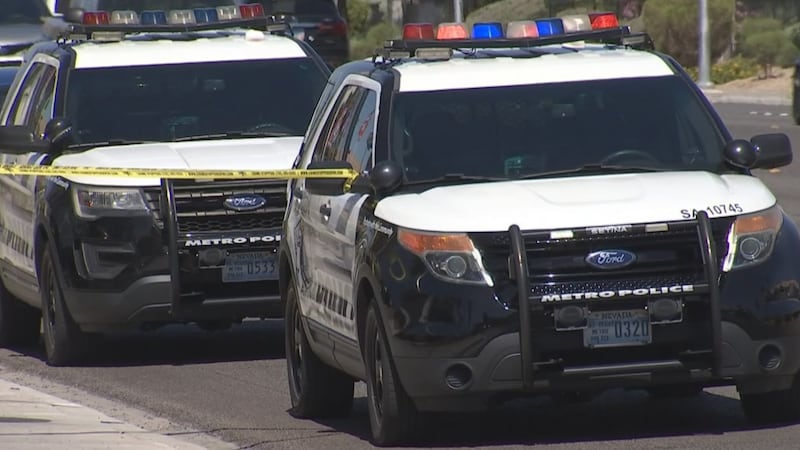 Published: Sep. 28, 2023 at 4:27 PM PDT
LAS VEGAS, Nev. (FOX5) - A Las Vegas woman was arrested after she reportedly poisoned her roommate and the woman's two-year-old child.
According to court documents, a Las Vegas patrol unit was dispatched to an apartment complex on the 2300 block of Rock Springs Dr. just after 10 p.m. Wednesday. The caller said that she believed her roommate was putting "an unknown substance" into her food and water, as well as those of her two-year-old child.
Upon arrival, the victim reported that she had refilled four 5-gallon water bottles and brought them home to her apartment. She explained that since Monday, she and her child had been using the water and both were suffering from diarrhea, upset stomach and vomiting. When looking through food and water in the apartment's shared kitchen, she said she found a "weird substance" inside all of her water bottles.
Police described the substance in the water jugs as being consistent with oil. Investigators spoke to the victim's roommate, Silua Lualemaga, and told her that they were there due to the possibility of someone possibly tampering with food or water.
Police reported that the suspect then "smiled and laughed a little." Officers asked why she was laughing, and Lualemaga replied that she hadn't done anything to the food.
"I then asked about the water," an LVMPD officer wrote in his report. "And she stated yes, she put oil in the water."
The suspect was read her Miranda rights before police continued speaking to her. She explained that it was extra virgin olive oil, stating that she decided to add it to the water because she "was upset with the petty arguments they have been having at work and at home."
She confirmed that she began adding the oil to the water about a month ago. She was arrested on two charges of poisoning food, water, or medicine, which is a felony.
Lualemaga has a Justice Court appearance scheduled for Sept. 29.
Copyright 2023 KVVU. All rights reserved.