From fentanyl to prison reform: Over 100 new Nevada laws go into effect Oct. 1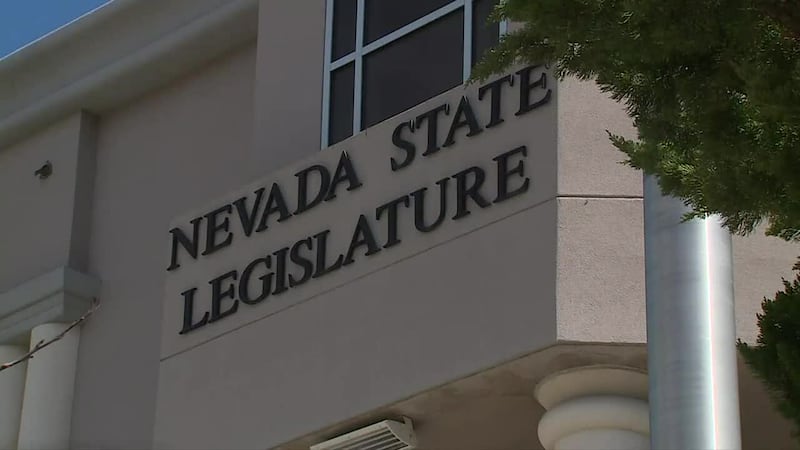 Published: Sep. 28, 2023 at 12:57 PM PDT
LAS VEGAS, Nev. (FOX5) - 106 bills that passed during the 2023 Nevada Legislative Session are set to go into effect on Sunday, Oct. 1, covering a vast assortment of subjects and topics.
Nevada joined several other states by passing legislation intended to respond to the increasing number of deaths caused by the synthetic opioid fentanyl. SB35 creates stricter punishments for the possession and trafficking of fentanyl.
Suspects convicted of possessing or selling between 42-100 grams of the potent drug can be charged with high-level trafficking, which carries a potential sentence of up to 15 years in prison. Federal sentencing guidelines call for a five-year minimum sentence for 40 grams and 10 years for 400 grams.
Assembly Bill 101 passed unanimously in both chambers and it requires a prosecutor using a jailhouse informant to disclose that subject's criminal history. Prosecutors will now be mandated to list any benefits provided to those informants in exchange for courtroom testimony. They must also disclose prior cases in which informants testified in exchange for benefits.
Feminine hygiene products will now be available to inmates upon request after the passage of Assembly Bill 292, which also expands medical and behavioral health services for pregnant inmates. It also requires corrections staff to use less restrictive restraints on women during delivery and in the postpartum time period.
SB269 addresses animal cruelty by revising prohibitions on the legal way that dogs may be restrained. It also provides for specific penalties for violations. The law prohibits restraining a dog for more than 10 hours in a 24-hour period.
The unhoused population in Nevada has continued to rise, and SB 155 allows those experiencing homelessness who committed misdemeanors to be deferred to a diversion or specialty court. The bill also allows courts to waive fines or fees associated with certain offenses.
AB408 cracks down on "trick driving" displays and other aspects of reckless driving in the Silver State. The bill allows law enforcement to remove dangerous vehicles from the road and it specifies fines and potential jail sentences for "trick driving." Drivers convicted of those offenses could also see their licenses suspended.
Governor Joe Lombardo signed SB243 in June in an effort to cut down on the theft of catalytic converters. The new law calls for a sentence of one to five years in prison for those found in possession of stolen catalytic converters. The law outlines different categories of felonies depending on the number of items involved.
With huge upcoming elections just over a year away, SB406 provides protections for election workers. The law makes certain threats, intimidation and violence toward voters or poll workers felony offenses. Provisions of the bill noted that harassment or intimidation can happen at locations other than polling places and it also prohibits the "doxxing" of election workers.
More information about all of the bills and new laws can be found on the Nevada Legislature's website.
Copyright 2023 KVVU. All rights reserved.