Person found dead after Henderson house fire Wednesday morning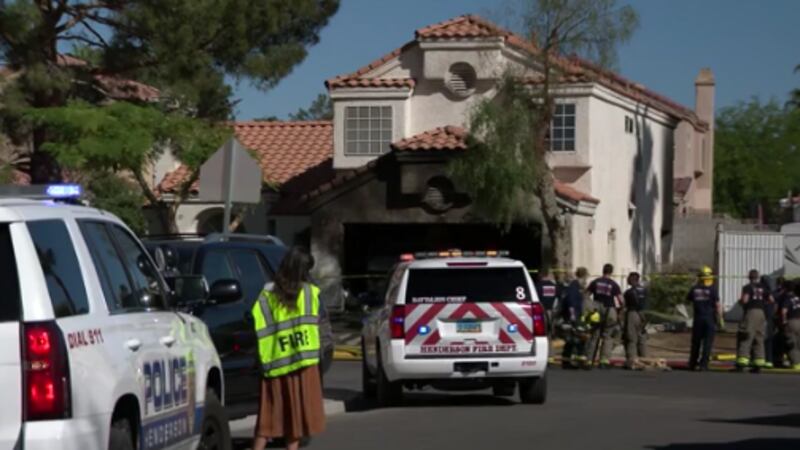 Published: Sep. 27, 2023 at 11:49 AM PDT
LAS VEGAS, Nev. (FOX5) - A person was found dead after a house fire in Henderson on Wednesday morning, according to authorities.
At approximately 8:40 a.m., the city of Henderson police and fire departments responded to the 1900 block of Kransten Drive in response to a residential fire, the agencies said in a news release.
A person was found dead inside the residence.
The identification of the individual will be provided by the Clark County Coroner's office.
The cause of the fire is still being investigated, the release said.
"The circumstances surrounding the deceased individual is unknown at this time and currently is being investigated by Henderson Police Department Detectives," authorities said. "As this is an open investigation, no further details will be released at this time."
Copyright 2023 KVVU. All rights reserved.