Historic Westside School to celebrate centennial anniversary with parade, festival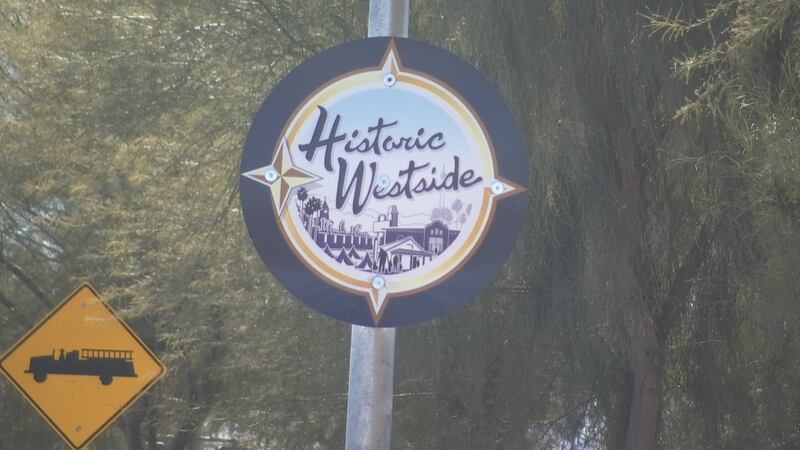 Published: Sep. 25, 2023 at 8:13 PM PDT
LAS VEGAS, Nev. (FOX5) - The city of Las Vegas and the Westside School Alumni Foundation will celebrate the hundredth anniversary of the Historic Westside School with a free parade and festival on Saturday, Sept. 30.
According to a media release, the parade will begin at H Street and Jackson Avenue at 10 a.m. and will head east on Jackson before moving south on D Street to conclude at the Historic Westside School, 330 W. Washington Ave. The parade will include floats, bands, dancers and more.
Following the parade, there will be a free festival at the school courtyard from 11 a.m. to 4 p.m. with entertainment, vendors, food and more. The Historic Westside School is the oldest standing school in the city of Las Vegas, having opened its doors in 1923.
"You cannot tell the story of Las Vegas without the story of the Historic Westside School," said Brenda Williams, president and founder of the Westside School Alumni Foundation. "We are celebrating 100 years of Las Vegas' first, and most historic, school, as well as all of the teachers and students who have passed through these halls and gone on to shape our city. We are inviting everyone to join us in celebrating the Historic Westside School."
Mayor Carolyn G. Goodman added, "A centennial celebration is always beyond special and made even more so when one considers the multitudes of students who learned at this school, went on into meaningful careers, and so often stayed to make enormous differences in our community."
Today the school building is part of a campus that hosts a design center, which focuses on the past, present and future of the Westside. It is also home to the Strong Future Technology Training Center, a Small Business Support Center and the KCEP Power 88 radio station.
"It is amazing to think about 100 years and how much the people who were taught in this schoolhouse have meant to our community and the city of Las Vegas," Ward 5 Councilman Cedric Crear said. "We have plans to add a Workforce Education and Training Center to the campus, which will help prepare people for jobs and add to the proud legacy of the school."
Copyright 2023 KVVU. All rights reserved.