Driver in stolen truck accused of DUI after fatal crash in west Las Vegas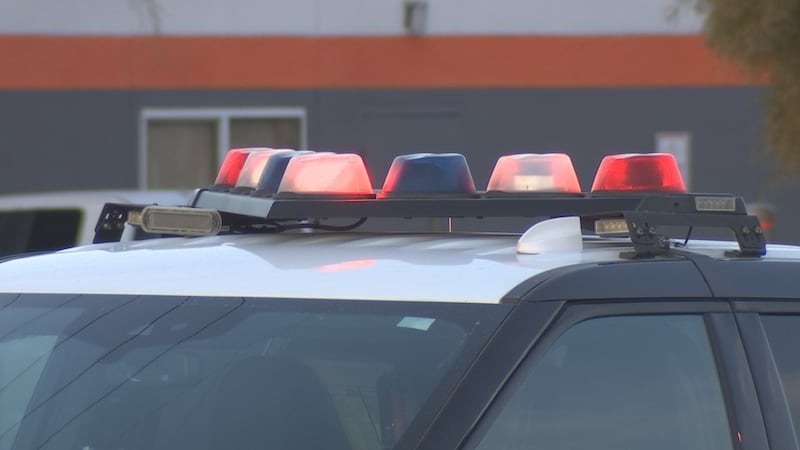 Published: Sep. 25, 2023 at 7:36 AM PDT
LAS VEGAS, Nev. (FOX5) - A 26-year-old in a stolen truck was arrested after a suspected DUI crash that left a 63-year-old man dead, according to the Las Vegas Metropolitan Police Department.
According to Las Vegas police, the incident occurred at about 2:57 p.m. Sunday at the intersection of West Laredo Street and South Torrey Pines Drive.
LVMPD says that evidence at the scene and surveillance video indicated that a stolen 2004 Chevrolet Silverado 1500 Pickup truck, driven by 26-year-old Alexis Pineda of North Las Vegas, was traveling eastbound on Laredo at a high rate of speed, approaching the intersection with Torrey Pines Drive. A 2022 Dodge Challenger was traveling southbound on Torrey Pines Drive approaching, the intersection with Laredo Street, police said.
The crash occurred when the Chevrolet failed to stop for a marked stop sign at the intersection and collided with the passenger door of the Dodge.
Pineda and two passengers exited the stolen Chevrolet and fled the area on foot. However, police said they were all taken into custody "a short time later" and were taken to a local hospital for medical evaluation.
LVMPD said the 43-year-old driver of the Dodge was also transported to the hospital for medical treatment. The 63-year-old passenger of the Dodge was transported to UMC Trauma where he was pronounced deceased, according to authorities.
The Clark County Coroner's Office identified the passenger as Michael John Hope, 63. His death was ruled an accident.
Pineda, the driver of the Chevrolet, showed signs of impairment and was arrested for DUI and other related charges, police noted. After being released from UMC, police said Pineda was booked into the Clark County Detention Center.
The death of the Dodge passenger marks the 106th traffic-related fatality in Las Vegas police's jurisdiction for the year 2023.
The crash remains under investigation.
Copyright 2023 KVVU. All rights reserved.