Coroner IDs victim in deadly weekend crash at I-15 and Lake Mead Blvd.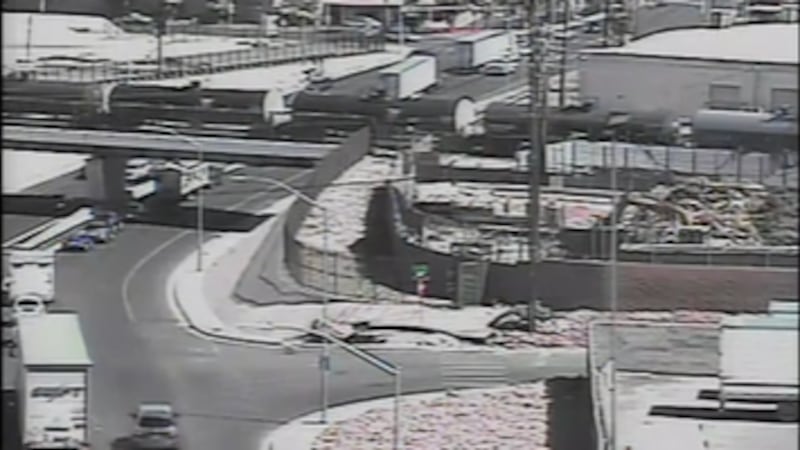 Published: Sep. 25, 2023 at 12:44 PM PDT
LAS VEGAS, Nev. (FOX5) - The Clark County coroner's office has identified the victim in a deadly weekend crash that happened in the north valley on Sunday morning.
At approximately 11:46 a.m. on Sept. 24, the Nevada State Police Highway Patrol received a call regarding a crash at the location of I-15 northbound just south of Lake Mead Blvd.
Upon arrival at the scene, investigators determined that a white commercial fuel truck was heading northbound while an adult male pedestrian was in the far right travel lane "for reasons unknown," according to a preliminary report. The truck struck the pedestrian.
The victim, identified on Monday as Zachary Tyrus Richard, 32, was pronounced dead at the scene.
The driver of the truck, an adult male, suffered minor injuries.
Copyright 2023 KVVU. All rights reserved.