Man accused of stabbing victim 30-40 times in downtown Las Vegas found incompetent to stand trial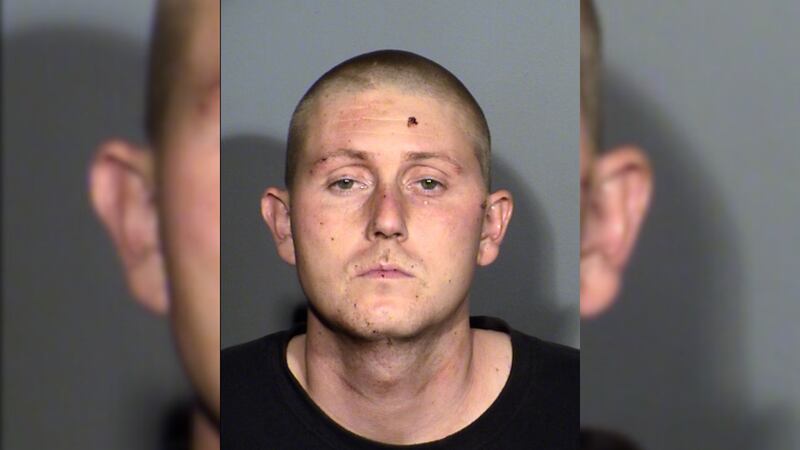 Published: Sep. 22, 2023 at 3:14 PM PDT
LAS VEGAS, Nev. (FOX5) - A man arrested for allegedly stabbing a victim 30-40 times during an altercation in downtown Las Vegas last month has been found incompetent to stand trial.
Dylan Ihmels of Henderson was arrested on August 13 after officers were dispatched to the Main Street Station parking lot at approximately 8:56 p.m. and found a victim with multiple apparent stab wounds. Ihmels was also injured and told police that there had been a "beef over money."
Ihmels was booked on charges of attempted murder with the use of a deadly weapon and battery with the use of a deadly weapon resulting in substantial bodily harm. But during a Sept. 22 competency hearing, doctors declared that the suspect is "not capable of understanding the charges against him" and is unable to assist counsel in his defense.
The District Court ordered that Ihmels be remanded to the custody of the Administrator of the Division of Mental Health Development Services of Human Resources for detention and treatment at a secure facility operated by that Division. The order notes that once competency is established, Ihmels will return to court for findings and further proceedings.
Copyright 2023 KVVU. All rights reserved.