Mesquite officer given 2 doses of Narcan after fentanyl exposure during arrest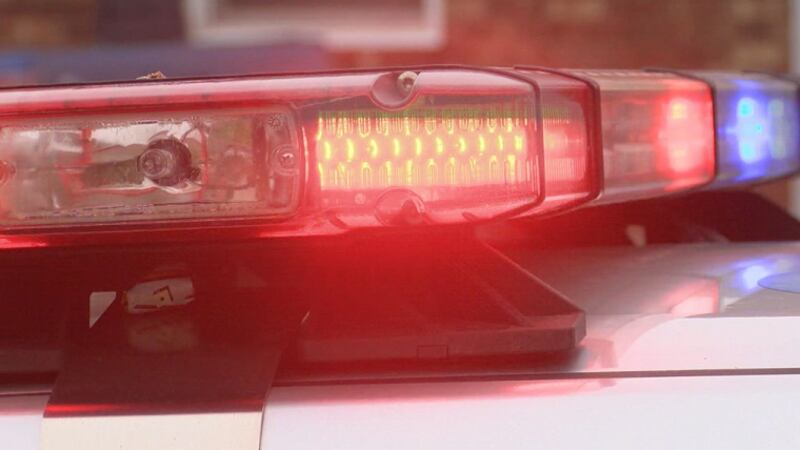 Published: Sep. 22, 2023 at 2:41 PM PDT
LAS VEGAS, Nev. (FOX5) - An officer with the Mesquite Police Department was given two doses of Narcan after he was exposed to fentanyl during an arrest on Thursday night.
According to authorities, on Thursday night, a Mesquite police officer stopped a vehicle near the intersection of W. Mesquite Boulevard and Thistle Street for several traffic violations. While talking with the driver, the officer observed signs of illegal drug activity, the department said in a news release.
The driver exited his vehicle as instructed so officers could continue their investigation. During which police said the individual suddenly ran across the roadway. However, officers were able to "quickly take him into custody."
According to police, the suspect told authorities that he ingested fentanyl as he was running from them. An officer then located a small bag on the ground with suspected fentanyl powder inside it.
Officers also later recovered methamphetamine and drug paraphernalia from the suspect, police said.
Shortly after collecting the evidence, authorities said the officer began to feel the symptoms of exposure. Other officers on scene immediately "jumped into action" and administered Narcan to help stabilize the officer until he could get medical attention, the department said.
Mesquite Fire Rescue arrived on scene and administered a second dose of Narcan before transporting him to the hospital, police said. The officer was monitored and later released several hours later.
The suspect, identified as Adam Smith, 48, of Washington, Utah, was also monitored by hospital staff prior to being transported to the jail, the release noted.
Mesquite police said Smith was charged with felony possession of fentanyl, felony possession of methamphetamine, gross misdemeanor attempted destruction of evidence, misdemeanor obstructing an officer and misdemeanor possession of drug paraphernalia.
"Police officers work every shift knowing they will be faced with dangerous situations, but they still go to work because of their dedication to keeping Mesquite safe. Fentanyl exposure is unfortunately one of those dangers our officers now potentially face every time they stop a vehicle or search a person." Mesquite police chief MaQuade Chesley said in the news release. "Our officers have all been issued Narcan and are well-trained in how to use it for this exact scenario. I am extremely proud of the way the officers handled this situation, and would like to thank the paramedics and hospital staff that took such good care of our officer."
Copyright 2023 KVVU. All rights reserved.