NORMS, Southern California favorite, set to open first restaurant in Las Vegas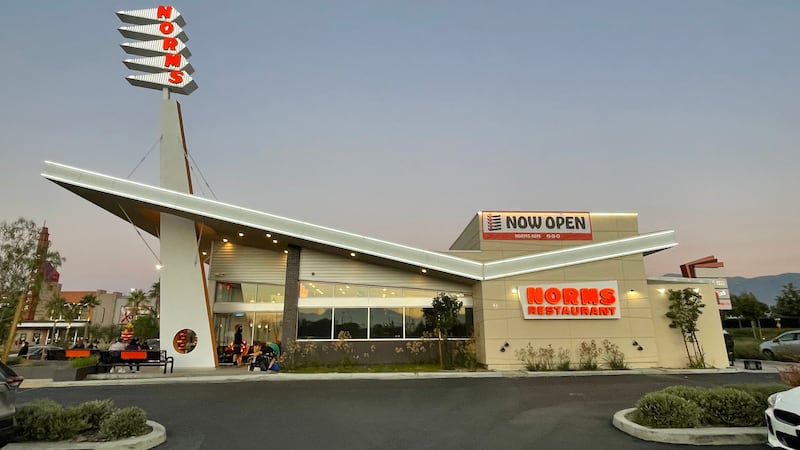 Published: Sep. 21, 2023 at 10:20 AM PDT
LAS VEGAS, Nev. (FOX5) - NORMS, a beloved Southern California eatery, is set to open its first location in Las Vegas.
According to NORMS, the Las Vegas eatery will be located at 4605 W. Charleston Boulevard.
The eateries, which debuted in 1949 in Southern California, are known for their Googie architectural design, which the company notes was a "popular craze that swept the nation in the mid-20th century."
NORMS is open for breakfast, lunch, dinner, and late-night dining.
The Las Vegas location is expected to open in early summer of 2024, according to NORMS.
For more information, visit: https://norms.com.
Copyright 2023 KVVU. All rights reserved.