Chicago eatery Portillo's says it's planning to expand to Las Vegas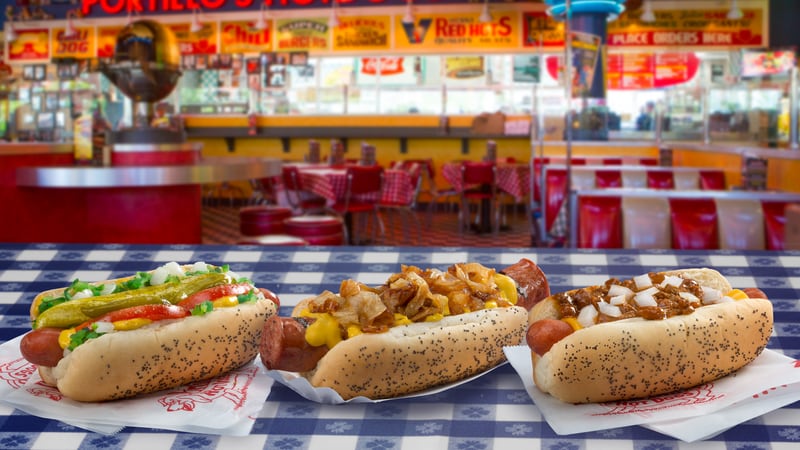 Published: Sep. 21, 2023 at 1:48 PM PDT
LAS VEGAS, Nev. (FOX5) - Portillo's, a longtime Chicago eatery, announced on Thursday that the company is planning to expand to Las Vegas.
According to Portillo's, the move to open in the Las Vegas market is part of the company's "long-term plan to scale the brand and open new locations across the country."
In 1963, according to the company, Dick Portillo invested $1,100 into a small trailer to open the first Portillo's hot dog stand in Villa Park, Illinois, which he called "The Dog House." The company, which is celebrating its 60th anniversary in 2023, currently operates 77 full-scale restaurants across 10 states, but "has dedicated fans across the country."
The eatery is best known known for its Chicago-style hot dogs, Italian beef sandwiches, char-grilled burgers, fresh salads and chocolate cake.
A representative for Portillo's confirmed in an email on Thursday that the company is eyeing opportunities in Nevada. However, Portillo's has not signed any lease agreements. Similarly, there is no timeline for potential openings in the state.
Copyright 2023 KVVU. All rights reserved.