Las Vegas police say California man accused of 2nd DUI after pedestrian killed in crash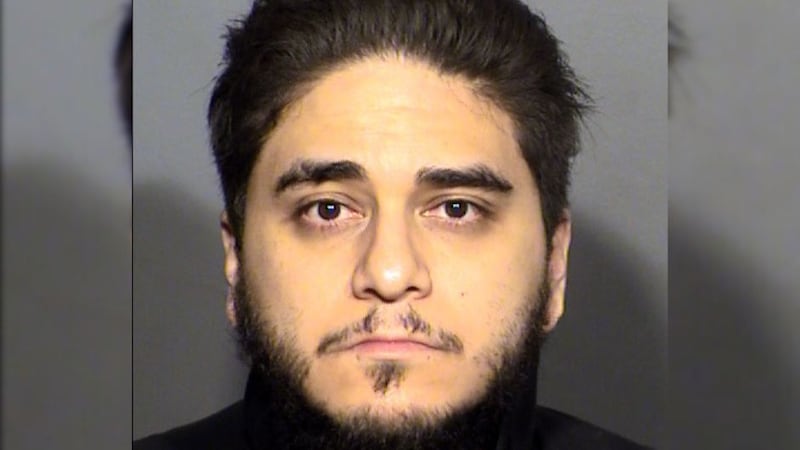 Published: Sep. 20, 2023 at 9:32 AM PDT
LAS VEGAS, Nev. (FOX5) - Las Vegas police arrested a man on Monday for allegedly striking a pedestrian outside of a crosswalk while intoxicated behind the wheel, according to authorities.
The suspect, identified as Isaac Aragonez, 33, of Redlands, California, is out on bond as of Tuesday, records show. He is charged with his second DUI and failure to use due care around a pedestrian, both misdemeanors.
The police report alleges officers responded to the area of West Twain Avenue and South Jones Boulevard at about 1 a.m. for an automobile versus pedestrian collision.
Officers learned a 67-year-old man was crossing the area outside of the marked crosswalk when he was struck by a car being driven by Aragonez, according to police. He later died of his injuries.
Police made contact with Aragonez and could smell alcohol from his breath, and saw he had bloodshot and watery eyes, the report said.
Aragonez performed some field sobriety tests but then later refused to do any more, and was arrested. He was previously arrested for DUI three years ago in California, the report reads.
He is scheduled to appear in court again Jan. 23, records show.
Copyright 2023 KVVU. All rights reserved.