Judge finds Iowa man guilty of kidnapping, murder in Breasia Terrell's death
The 10-year-old girl went missing in July 2020, prompting a huge search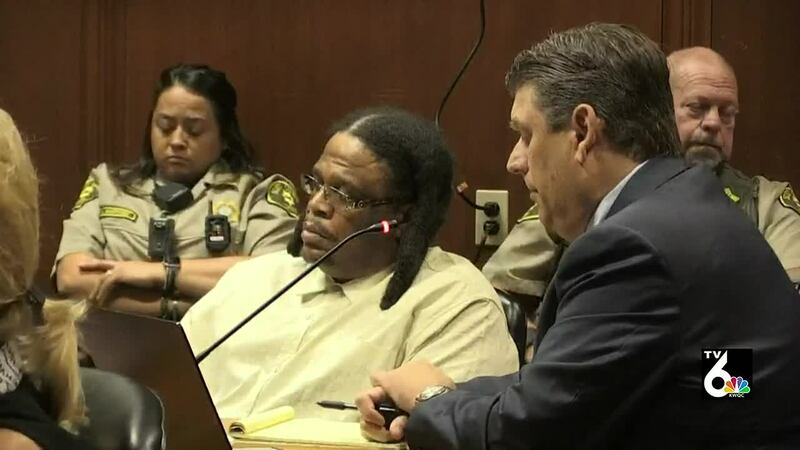 Published: Sep. 15, 2023 at 9:55 AM PDT
DAVENPORT, Iowa (KCRG/Gray News) - A judge in Iowa has found Henry Dinkins guilty of kidnapping and murder in the killing of 10-year-old Breasia Terrell.
Breasia disappeared in Davenport, Iowa in 2020. Fishermen found her body months later.
The verdict was read during a hearing Friday morning.
Dinkins, 51, waived his right to a jury trial, opting instead for a bench trial, which took place over a couple of weeks.
During closing arguments, prosecutors pointed to the chain of events before Breasia disappeared.
They said Dinkins, a registered sex offender, sexually assaulted Breasia and then shot her because he thought she would tell someone.
Prosecutors highlighted video evidence of Dinkins buying bleach at Walmart and bullets found with the remains.
The Iowa Division of Criminal Investigation performed an analysis of Breasia's clothing, along with white plastic bottles found at the scene. The items were found to have trace elements of chlorine, which can be found in bleach.
Breasia had been staying the night with her half-brother, who was referred to as D.L. during the trial, and his father, Dinkins.
D.L. testified that Breasia was already gone by the time he woke up in Dinkins' apartment on July 10, 2020. He also told the defense several new pieces of information, including claims of his father pouring bleach into bushes, cleaning a bloodied knife with bleach, and even that he saw him shoot Breasia.
Breasia's mother, Aishia Lankford, testified during the trial, claiming her son had never revealed any of that information to her previously. The defense questioned D.L.'s likelihood to exaggerate, to which she explained that he might occasionally but never about his sister.
The defense argued there was a lack of physical evidence tying Dinkins to the crimes. They said police focused on Dinkins too heavily, and didn't investigate other possibilities.
The judge denied a motion from the defense to acquit Dinkins on all charges.
Breasia's family was in the courtroom as it all played out.
"It's like somebody done ripped the bandage off the little part that was healed because this is something that we can never heal completely over," Shay Moore, Breasia's cousin, said. "This is something I never wish on anybody else."
Breasia's family said they were hoping for a guilty verdict.
Dinkins faces a mandatory sentence of life in prison without parole.
Sentencing is set for Oct. 11.
Copyright 2023 KCRG via Gray Media Group, Inc. All rights reserved.