MGM Resorts says it identified 'cybersecurity issue' that's affecting some of company's systems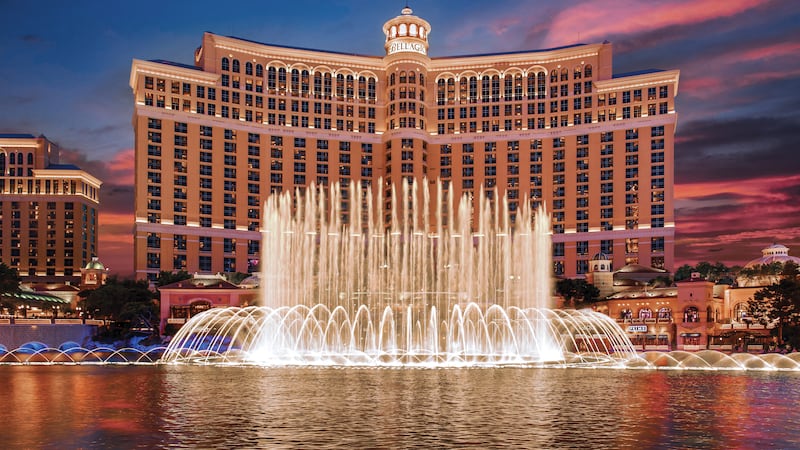 Published: Sep. 11, 2023 at 3:40 AM PDT
LAS VEGAS (AP) — A "cybersecurity issue" led to the shutdown of some casino and hotel computer systems at MGM Resorts International properties across the U.S., a company official reported Monday.
The incident began Sunday and the extent of its effect on reservation systems and casino floors in Las Vegas and states including Maryland, Massachusetts, Michigan, Mississippi, New Jersey, New York and Ohio was not immediately known, company spokesman Brian Ahern said.
"MGM Resorts recently identified a cybersecurity issue affecting some of the company's systems," the company said in a statement that pointed to an investigation involving external cybersecurity experts and notifications to law enforcement agencies.
The nature of the issue was not described, but the statement said efforts to protect data included "shutting down certain systems." It said the investigation was continuing.
A full copy of MGM's statement can be read below:
"MGM Resorts recently identified a cybersecurity issue affecting some of the Company's systems. Promptly after detecting the issue, we quickly began an investigation with assistance from leading external cybersecurity experts. We also notified law enforcement and took prompt action to protect our systems and data, including shutting down certain systems. Our investigation is ongoing, and we are working diligently to determine the nature and scope of the matter."
The Las Vegas Metropolitan Police Department also shared a statement on the matter on Monday afternoon, advising that they are aware of the incident:
"The LVMPD is aware of the situation. These types of incidents are typically handled by federal law enforcement agencies."
A post on the company website said the site was down. It listed telephone numbers to reach the reservation system and properties.
A post on the company's BetMGM website in Nevada acknowledged that some customers were unable to log on.
The company has tens of thousands of hotel rooms in Las Vegas at properties including the MGM Grand, Bellagio, Cosmopolitan, Aria, New York-New York, Park MGM, Excalibur, Luxor, Mandalay Bay and Delano.
The company also operates properties in China and Macau.
Copyright 2023 KVVU. All rights reserved.