Las Vegas police say motorcyclist with life-threatening injuries after Friday crash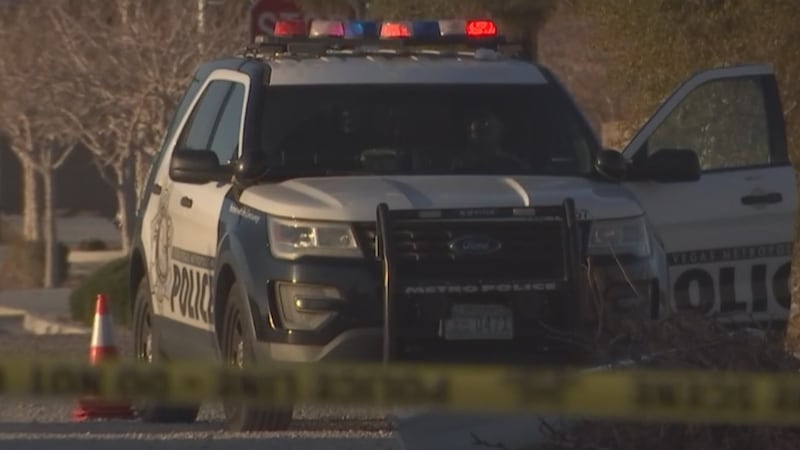 Published: Sep. 8, 2023 at 7:53 AM PDT
LAS VEGAS, Nev. (FOX5) - The Las Vegas Metropolitan Police Department is investigating a two-vehicle crash involving a motorcyclist Friday morning.
According to police, the incident occurred at about 6:23 a.m. near Skye Village Road and Eagle Canyon Avenue.
Evidence at the scene, witness statements, and surveillance footage indicated that a 2022 Kia Soul was traveling east on Eagle Canyon Avenue in the single eastbound travel lane. According to police, the driver stopped at a stop sign on the west side of the intersection and traveled across Skye Village Road.
LVMPD says a 2009 Yamaha YZF-R6 motorcycle was traveling south on Skye Village Road at an excessive speed in the inside southbound travel lane while approaching the intersection. The motorcyclist failed to stop for a stop sign, entered the intersection, and hit the driver's side of the Kia, according to police.
The driver of the motorcycle was transported to UMC Trauma with life-threatening injuries.
The driver of the Kia remained at the scene and showed no signs of impairment, according to police.
The crash remains under investigation.
Copyright 2023 KVVU. All rights reserved.