NCSO: Suspect took police on multiple car chases before arrest in Pahrump murder case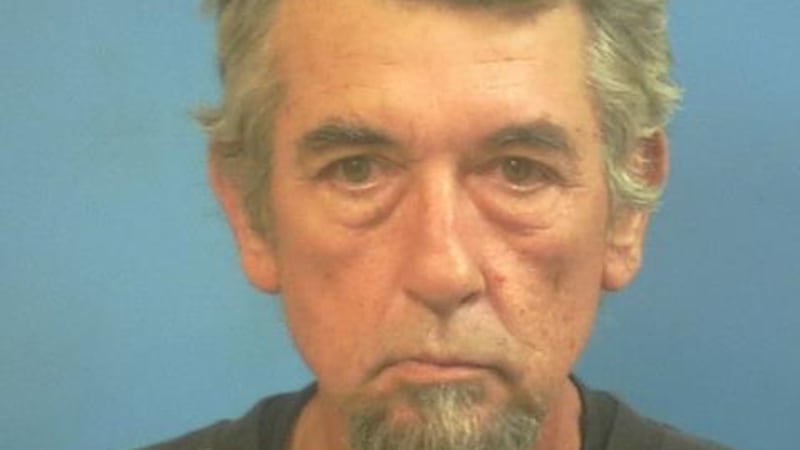 Published: Aug. 28, 2023 at 4:32 PM PDT
LAS VEGAS, Nev. (FOX5) - The Nye County Sheriff's Office announced an arrest has been made in connection to a murder case out of Pahrump last week.
John Vithoulkas is accused of homicide in the death of Martin Riske, 64. He is currently being held at the Clark County Detention Center on $1 million bond.
According to the sheriff's office, on Aug. 21 at about 12:15 p.m. a deceased person later identified as Riske was found in the front yard of a residence in Pahrump.
It was evident Riske had died of gunshot wounds and his vehicle was missing.
Deputies learned Riske's vehicle had been had been involved in a pursuit two days earlier, and that a woman was taken into custody but a man had fled in the car.
On Aug. 20, an unrelated vehicle pursuit took place with deputies but the suspect fled to Shoshone, CA and the chase was terminated.
The suspect in both pursuits was identified as Vithoulkas. Officials believe he killed Riske and took his car shortly before the chase on Aug. 19.
Detectives learned the second vehicle was located in Las Vegas and Metro Police was requested to check that location.
At the location, the vehicle was found and Vithoulkas was found inside it, and he was arrested.
Anyone with information related to this investigation is asked to contact the Nye County Sheriff's Office at 775 751-7000.
Copyright 2023 KVVU. All rights reserved.