Adele stops Las Vegas show to tell security to leave a fan alone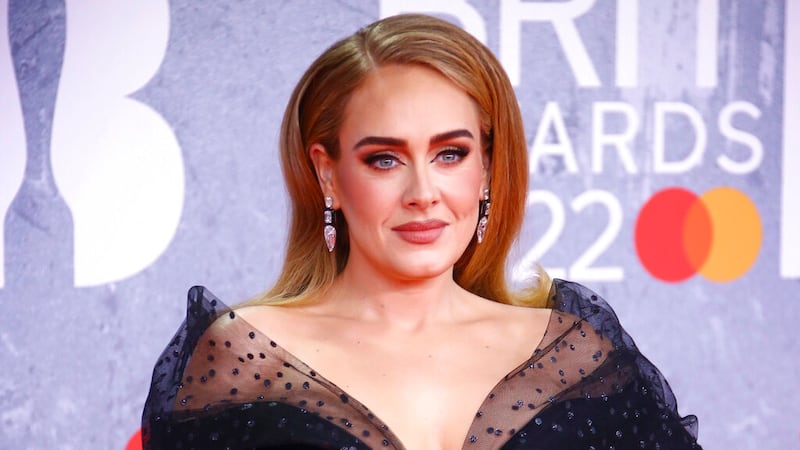 Published: Aug. 28, 2023 at 8:25 AM PDT
By Marianne Garvey, CNN
(CNN) — Adele stopped her show Saturday night in Las Vegas to scold a security guard who was "bothering" an audience member.
According to video of the incident shared on social media, Adele was in the middle of singing "Water Under the Bridge" and stopped the music to ask what was going on in the audience with one particular concertgoer who had been standing.
"What is going on there with that young fan who's been bothered so much, since I came on, for standing up? What's going on with him?" she asked.
The singer, who is doing her "Weekends With Adele" show at Colosseum at Caesars Palace, was addressing one audience member in particular, saying, "Yes, you, with your hand up, yes you! Put your hand up. You, no you, yes, you with the stick in your hand. Yes, him."
Then she asked security, "What are you doing? Why are you all bothering him? Can you leave him alone, please?"
She then told the man, "They won't bother you anymore, darling. You enjoy the show. "Leave him alone," she told security again.
Adele filled the crowd in on what had happened, saying, "Sorry, guys. He's been bothered the whole show by security and other people sitting behind him. He's here to have fun. All of you are here to have fun."
She then started "Water Under the Bridge" over again.
Adele isn't the first performer to notice a security guard being a little too harsh. In May, Taylor Swift yelled at security during a performance, shouting about a fan, "She's fine!" and "She wasn't doing anything!"
The-CNN-Wire™ & © 2023 Cable News Network, Inc., a Warner Bros. Discovery Company. All rights reserved.