Golden Knights captain Stone played with fractured wrist in Stanley Cup Final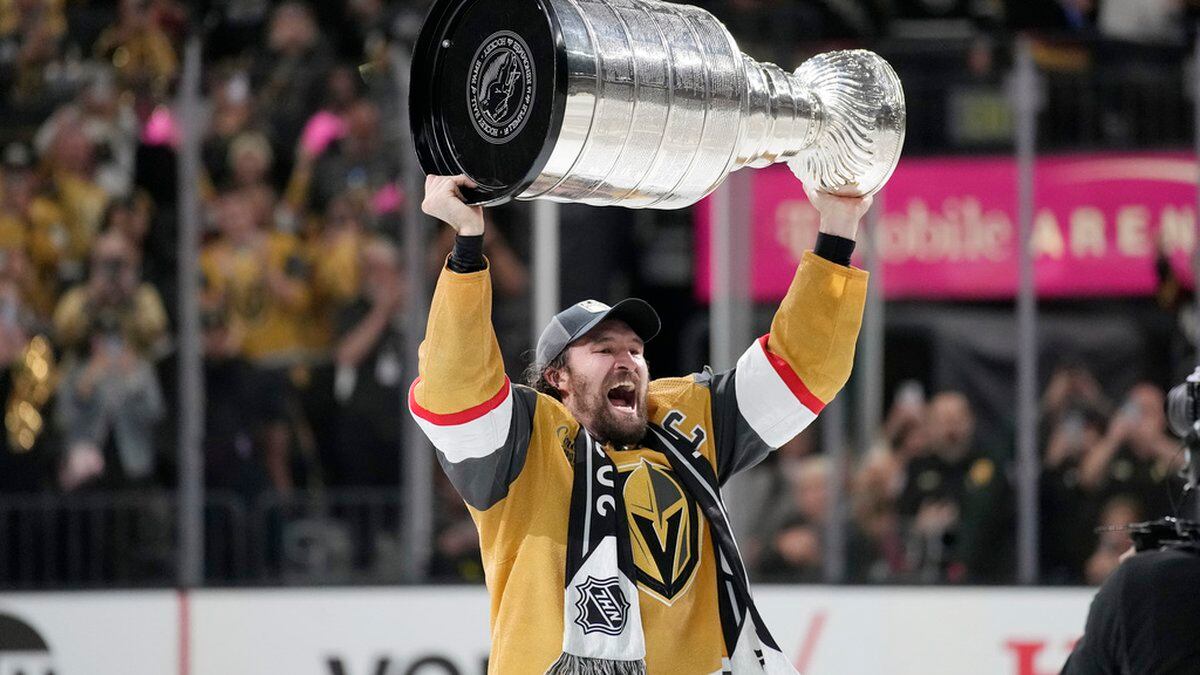 Published: Aug. 15, 2023 at 5:10 PM PDT
LAS VEGAS, Nev. (FOX5) - One of the defining aspects of the Vegas Golden Knights clinching their first Stanley Cup was team captain Mark Stone racking up a hat trick during VGK's Game 5 victory.
On Tuesday, he revealed that he did that while playing with a fractured left wrist.
"Unfortunately, I took a whack in the first period," he explained on the Pat McAfee show. Stone said he addressed the injury with some "stuff" between periods and played through the pain. McAfee also noted that Stone seemed to have no trouble lifting the Stanley Cup.
The host also asked why Stone didn't mention the injury during an earlier appearance on the show.
"It wasn't important," Stone said.
The captain added that the summer has passed quickly and that he has been busy attending teammates' weddings.
"Our team is pretty excited to get going," he noted.
The Golden Knights' preseason schedule begins with a trip to San Jose to face the rival Sharks on Sept. 24.
Copyright 2023 KVVU. All rights reserved.