Former Las Vegas teacher accused of sexual relationship with minor student for 4 years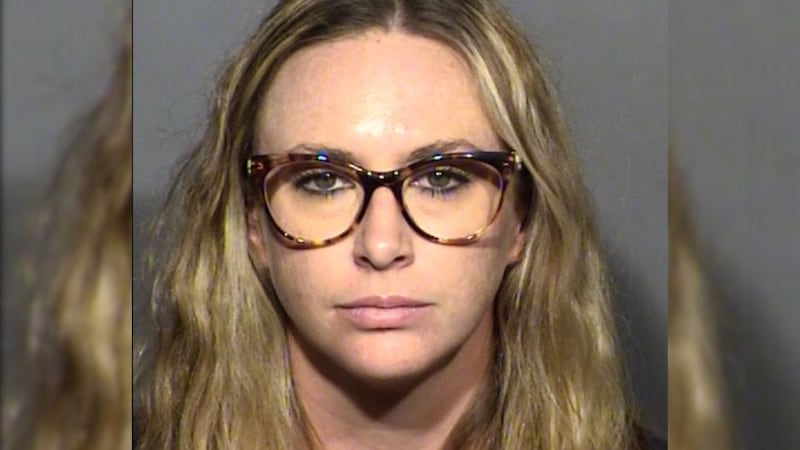 Published: Aug. 7, 2023 at 9:29 AM PDT
LAS VEGAS, Nev. (FOX5) - The former Athletics and Student Leadership Director for Mountain View Christian School has been accused of felony lewdness with a child as authorities said she had a four-year-long relationship with a former student.
Kaitlin Glover, 34, is also facing two charges of being a school employee in a position of authority while engaging in sex with a pupil over the age of 16. She is currently out on bond.
The Las Vegas Metropolitan Police Department's report alleges in June of 2022 a student reported having sexual contact with her teacher, identified as Glover.
She said between December of 2017 and September of 2021, she had been in a sexual relationship with Glover after the two began conversing on Snapchat.
"Glover began sending her nude photos through Snapchat," the report states. Glover would pick the student up and perform sex acts in Glover's van once or twice a week.
"The victim did not tell anyone about their relationship for four years because the suspect said she would kill herself if the victim left her or she would kill herself if she told the police," the report reads.
When reached for comment, Mountain View responded with the following statement:
The undersigned represents Mountain View. My understanding is that this student graduated in 2021.

A family member contacted the school about these allegations this summer.

The Ms. Glover does not work at the school and has not worked at the school since the family came forward to the school with the allegations.

The School has and will continue to cooperate with the Metropolitan Police Department but they have not shared their findings with the School.

We wish the very best for the former student and hope the legal process and investigation get to the truth of this matter as expeditiously as possible.
Glover was interviewed by police and denied all allegations.
Her next hearing in court is scheduled for Sept. 14.
Copyright 2023 KVVU. All rights reserved.