York wildfire threatens Joshua trees in California, Nevada
Published: Jul. 31, 2023 at 4:40 PM PDT
LAS VEGAS, Nev. (FOX5) - As the York fire continues to burn, thousands of Joshua trees are being threatened by the wildfire.
The blaze broke out on Friday and has grown to 94,000 acres. Not only are the plants being threatened by the fire in California, they are also being threatened by flames here in Nevada after the fire crossed the state line Sunday night.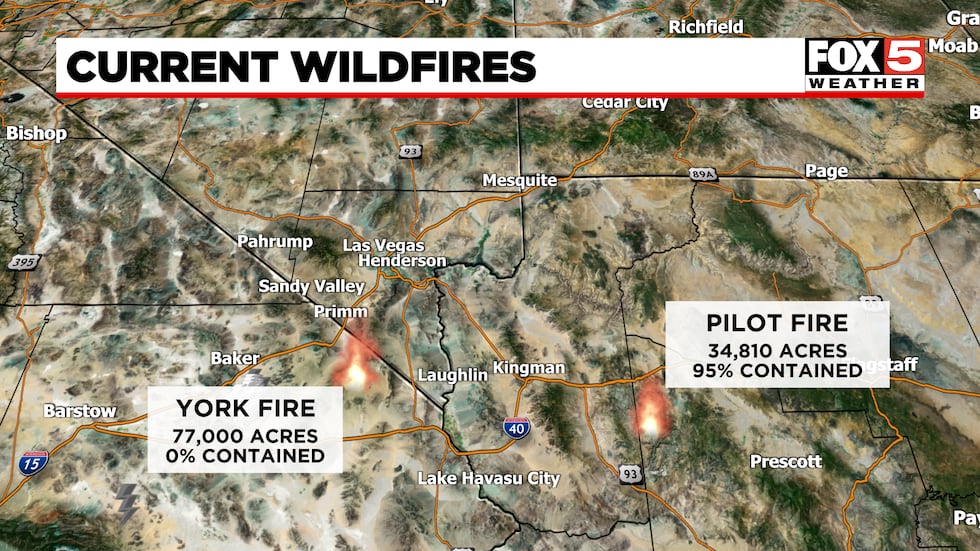 "It will take a lifetime to get those mature Joshua trees back," said Laura Cunningham, the California Director of The Western Watershed Project. "Some are fire resistant, and if the flames are not too hot they will stump sprout out or reseed."
Earlier this year, the U.S. Fish and Wildlife Service declined to list Joshua Trees under the Federal Endangered Species Act. The trees are protected in California.
Copyright 2023 KVVU. All rights reserved.