Ex-LAPD detective, journalist react to Las Vegas search warrant in Tupac murder investigation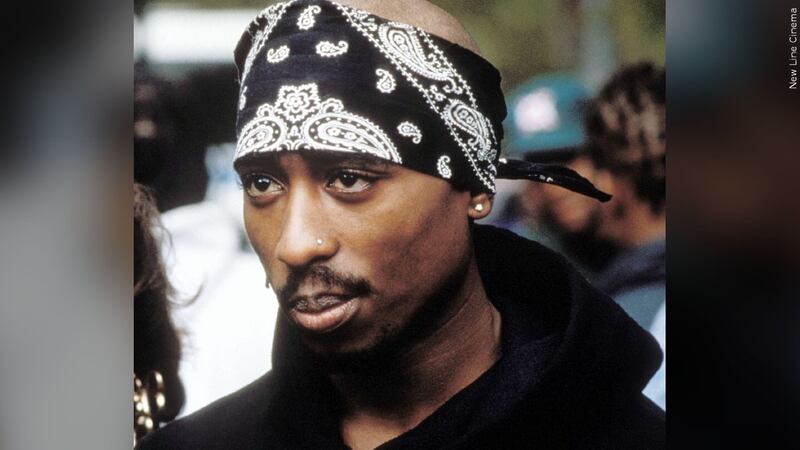 Published: Jul. 19, 2023 at 4:05 PM PDT
LAS VEGAS, Nev. (FOX5) - FOX5 is learning more information about the search warrant served in connection with Tupac Shakur's murder.
On Tuesday, Las Vegas Metropolitan Police confirmed they served a search warrant on Monday in Henderson in connection to the 1996 case. The home is located near I-11 and Wagon Wheel and FOX5 confirmed with neighbors that a warrant was served at the home.
A public records search has shown Paula Clemons is connected to the home where the search warrant was served. TMZ on FOX5 has reported that Clemons owns the home.
According to Clark County marriage records, Clemons married Duane K. Davis in 2005. Davis has publicly spoken about Tupac's murder, most recently in 2018 in the documentary Unsolved: the Tupac and Biggie Murders, in which he said he witnessed the killing.
According to a former LAPD detective via TMZ on FOX5, Davis admitted to being involved in Tupac's murder during a police interview, but due to a deal struck with Davis, police couldn't use the information to prosecute him.
Greg Kading, a former detective who has worked on this case, said Davis' protection from his own incriminating statements went out the window after Davis allegedly began speaking about the murder publicly. Kading believes that's why Las Vegas police may be closing in on charges in the case.
FOX5 spoke to Cathy Scott, who was a police reporter for the Las Vegas Sun at the time of Tupac's murder and wrote a book about the killing. She said there's been a lot of frustration over the years about police not being able to solve the case, despite there being an early suspect identified.
"There wasn't a lot of enthusiasm from my sense in the homicide unit at the time to solve it, so it's a breath of fresh air that it is being looked at again all these years later," Scott said.
FOX5 reached out to Henderson Police to see if they assisted in executing the search warrant. HPD nor LVMPD could confirm any other police agencies' involvement with the investigation.
Copyright 2023 KVVU. All rights reserved.