Las Vegas police: New York man fights one-legged man, strips naked, dances on top of poker table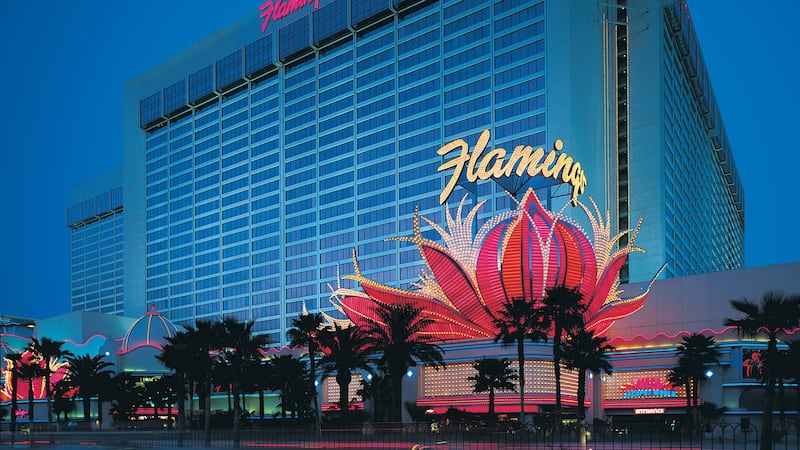 Published: Jul. 10, 2023 at 3:21 PM PDT
LAS VEGAS, Nev. (FOX5) - A New York man was arrested for allegedly running around the Strip naked before interrupting a poker game by "gyrating" and picking a fight with a one-legged man, according to authorities.
Brian Danilczyk, 35, faces charges of disorderly conduct, battery and five counts of indecent exposure since his arrest Sunday. He has since been released from jail.
According to the Las Vegas Metropolitan Police Department, officers were dispatched at about 11:22 p.m. for a reported fight at the Flamingo near the Bird Bar.
Police learned a man, later identified as Danilczyk, had attacked "citizen A" who had one leg, according to police.
"Danilczyk then ran off northbound to the Linq," the report states. "Danilczyk was not known to Citizen A and he declined to press charges."
Danilczyk was later detained at Harrahs by security and police arrived to verify if he was the same man they were looking for in regard to the assault on the one-legged man.
Police believe it was.
"Danilczyk was seen by security and CCTV footage removing his clothing at the Linq... he ran completely naked through to Harrahs," the report states.
"Danilczyk had climbed atop a poker table game and flaunted his genitals to all who passed, exposing his privates while 'gyrating.'"
Danilczyk then "transitioned to a position where he exposed his" butt for all who passed on the main floor, the report continues.
Security stepped in and wrestled Danilczyk off the table, scattering chips and cards before he was taken to a secure room. When questioned by police, Danilczyk "did not recall the encounter," but was lucid and cooperative, but appeared to be in an altered mental state.
His next appearance in court is scheduled for Aug. 17.
Copyright 2023 KVVU. All rights reserved.