Las Vegas nonprofit Miracle Flights surprises kids at Sunrise Hospital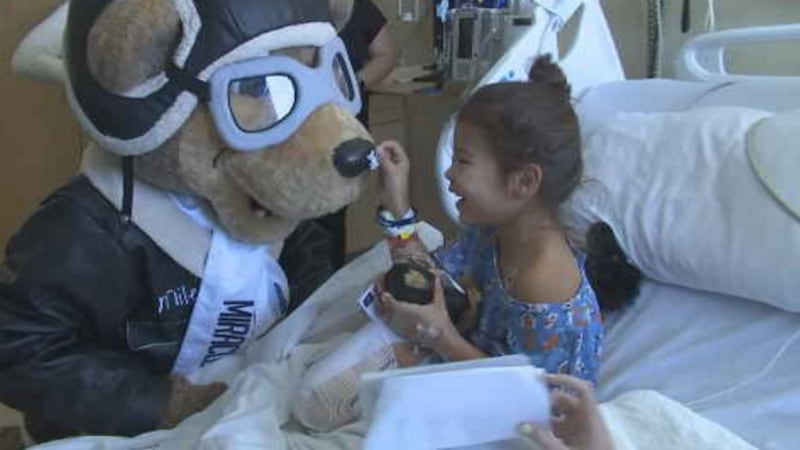 Published: Jun. 28, 2023 at 4:22 PM PDT
LAS VEGAS, Nev. (FOX5) - Kids at Sunrise Children's Hospital in the central valley got quite the surprise on Wednesday.
Miracle Flights, a Las Vegas-based nonprofit, visited over 70 children in the pediatric unit at the hospital.
The Miracle team, along with their mascot 'Miles', met with young patients and handed out gift bags in an effort to put a smile on their faces during what can be a very difficult time for families.
"We want them to know that they're loved. That we know that they're suffering right now in some capacity," said Kathy Roller, Director of Events at Miracle Flights. "And that there are people championing for them and sending well wishes. But we also really want them to know that we're a resource if they need us at any point in the future."
Miracle Flights is a nonprofit that provides flights to families in need of medical care that isn't available in their area. If you'd like to donate or volunteer, click here.
Copyright 2023 KVVU. All rights reserved.