Las Vegas sees largest year-over-year rent decline, report says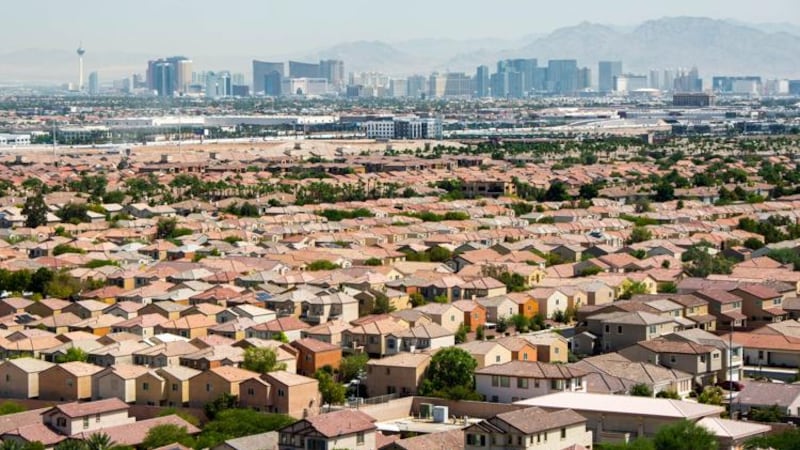 Published: Jun. 26, 2023 at 10:01 AM PDT
Minneapolis (CNN) — Some welcome news for renters: The US median rent in May fell from May 2022, the first annual rent decline in at least three years, according to a Realtor.com report released Monday.
In May, the national median asking rent was $1,739, which was up a skosh ($3) from April but down 0.5% from May 2022. It's the first decline since Realtor.com started tracking the year-over-year data in March 2020.
"This is yet another sign that rental-driven inflation is likely behind us, even though we may not see this trend in official measures until next year," Danielle Hale, Realtor.com's chief economist, said in a statement. "Although still modest, a decline in rents combined with cooling inflation and a still-strong job market is definitely welcome news for households."
Rents have gradually come down from July 2022′s peak of $1,777, but they remain nearly 25% higher than in 2019.
After a wave of "pandemic pricing" during much of 2020, rents started to soar in 2021 and into the middle of last year as people came back to urban cores for in-person work and school. Would-be homeowners remained renters because they were priced out of buying a home and an overall lack of housing also sent rents soaring.
Although the overall market is moving in a more favorable direction for renters, there might still be an element of sticker shock out there for people who have chosen to sit tight, Hale said.
"For renters who maybe have stayed put over the past couple of years and haven't moved, they might not be at the market rent level," Hale said in a follow-up interview with CNN. "If they were to move this year, even though market rents are declining, they may see a higher rent payment."
The West and the South recorded year-over-year rent declines in May of 3% and 0.7%, respectively, whereas the Midwest and Northeast are still seeing rents climb higher, according to the report. For the Midwest, that's likely because cities in those areas remain largely affordable and are experiencing low unemployment. A strong labor market in the Northeast is also likely increasing demand for rentals, Hale said.
The metro areas with the largest year-over-year rent jumps include Columbus, Ohio (9.3%); St. Louis, Missouri (7.7%); and Cincinnati, Ohio (7.7%). The largest year-over-year declines are in Las Vegas (-6%); the Riverside and San Bernardino area in California (-5.9%); and Phoenix (-5.7%).
Rents are expected to continue to soften through the remainder of this year and into next year, Hale said. Helping those declines will be an expected surge in supply, Hale said, noting the historic levels of multifamily construction activity currently underway.
It might take some time for this cooling to be reflected in national inflation gauges, specifically the Consumer Price Index. Shelter, which is largely a measurement of rental leases as the implicit rental value of owner-occupied properties, carries a lot of weight in the CPI calculations; however, it comes at a significant lag because of how infrequently the data is collected (and how infrequently rents change in leases).
— CNN's Anna Bahney contributed to this report
The-CNN-Wire
™ & © 2023 Cable News Network, Inc., a Warner Bros. Discovery Company. All rights reserved.