Nevada prison inmate to appear in court over civil rights lawsuit regarding exercise time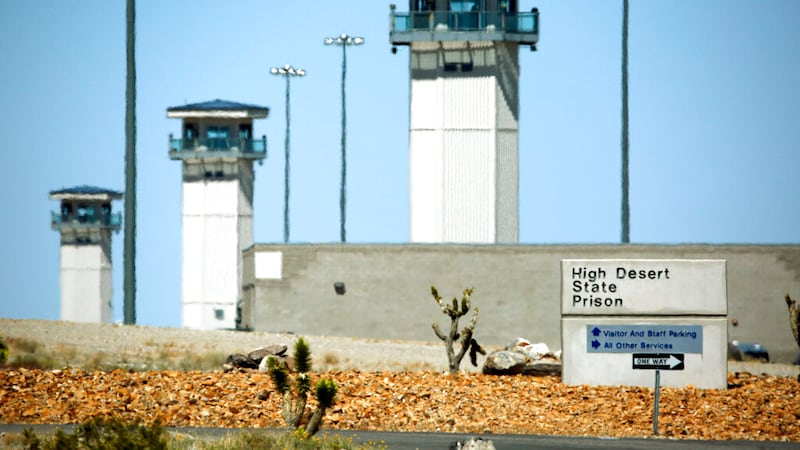 Published: May. 30, 2023 at 7:45 PM PDT
LAS VEGAS, Nev. (FOX5) - A Nevada prison inmate will appear at an upcoming court hearing after he alleged that the prison is defying a court order mandating that he receive a certain amount of time outside at the correctional facility.
Jesse Aron Ross, 39, is serving a life sentence at High Desert State Prison in Indian Springs. In February 2022, he filed a lawsuit, naming the prison's warden, associate warden, and the president of the Nevada Board of Prison Commissioners as defendants.
"This civil rights action addresses inadequate access to outdoor exercise in violation of 9th cir. precedent, and is analyzed under the 8th Amendment to the U.S. Constitution," the plaintiff wrote in his handwritten, 22-page filing. "The complaint seeks compensatory, exemplary, injunctive and declaratory relief."
The complaint asked for a preliminary injunction that would provide him with an adequate amount of outdoor exercise time. On March 3, U.S. District Judge Cristina D. Silva signed an order granting Ross' motion.
"I order defendants to provide Ross with at least seven hours of access to outdoor exercise per week," she wrote in the order. "The parties must file a status report in 60 days, accounting for Ross' yard time following the issuance of this injunction."
Ross amended his complaint last month, adding a host of new defendants to the lawsuit, all current or former HDSP or BPC employees. The plaintiff followed that with another filing on April 18, stating that "the defendants obstinately continue to violate the court's injunction."
He attached yard logs and sworn declarations to that filing.
On May 23, Judge Silva signed an order allowing Ross to attend a court hearing on June 2. She previously granted the defense an extension until May 31 to file a response to the plaintiff. The defense voiced its intention to file a motion for summary judgment.
The defense made no opposition to Ross' request to bring exhibits to his next court hearing, which is scheduled for June 2.
Copyright 2023 KVVU. All rights reserved.