Nevada authorities join forces with CHP on I-15 patrols for Memorial Day weekend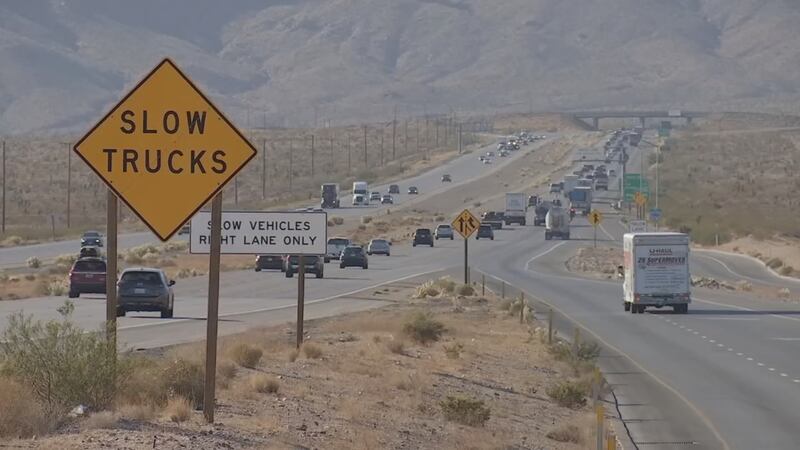 Published: May. 26, 2023 at 6:40 AM PDT
LAS VEGAS, Nev. (FOX5) - Nevada authorities will join forces with California Highway Patrol to target the highly-traveled Interstate 15 corridor for the busy Memorial Day holiday.
According to a news release, Nevada State Police say it is estimated that an average of 45,000 vehicles enter the Silver State on the IR15 corridor from Los Angeles on a daily basis, which they say equates to an average in excess of 16 million vehicles entering every year.
Nevada State Police say Memorial Day Weekend is one of the busiest travel weekends of the year.
According to the release, local agencies will team up with California Highway Patrol to concentrate enforcement efforts near the Primm area and St. Rose Parkway.
Nevada State Police says the area from Primm to St. Rose Parkway is designated a "Zero Tolerance" zone, and "even the most minor traffic infraction will be enforced on this busy holiday week."
In the release, Nevada State Police note that this stretch of Interstate 15 was once considered one of the deadliest stretches of highway in the country.
Authorities note the agencies will target speeding vehicles, "shoulder runners," move-over law violators, distracted driving violations, and seatbelt violations. However, they say all traffic violations will be enforced no matter the severity.
Copyright 2023 KVVU. All rights reserved.