Las Vegas woman found with dead snake in car, meth, police say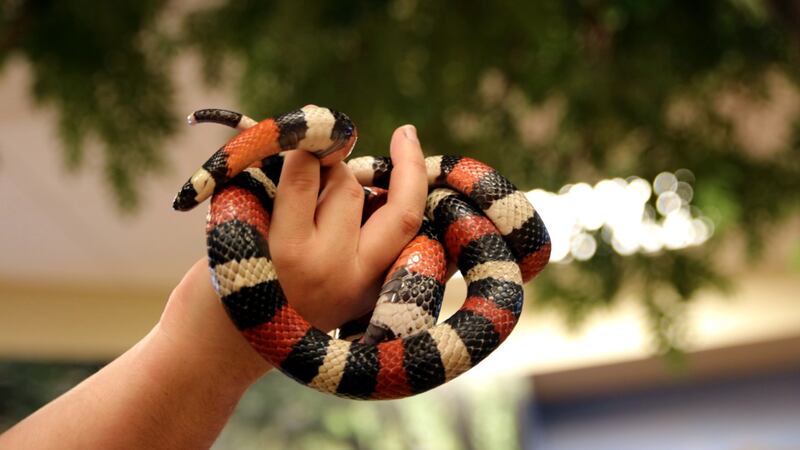 Published: May. 26, 2023 at 1:38 PM PDT
LAS VEGAS, Nev. (FOX5) - A Las Vegas woman arrested Wednesday had a dead snake in her car along with methamphetamine, according to the LVMPD.
Gina Scott, 40, is accused of killing an animal, possession of a scheduled substance, possession of ID to commit forgery, unlawful transfer of a license plate and disobeying a police officer. She is currently out on bail.
At about 7 p.m. officers pulled Scott over near Dean Martin Drive and Tropicana Avenue as the plate on the car did not match.
According to the report, Scott gave police her middle name instead of her first name and claimed she did not know the plates were from a different car, as the car she was driving wasn't hers.
The plates of the car were also found to be connected to a traffic stop the week prior where Scott was a passenger.
The car was going to be impounded, so police began doing an inventory when they found what appeared to be meth inside and psilocybin mushrooms.
In the trunk was a terrarium with a petrified and deceased snake.
"Scott stated that her pet snake, Aurora, had recently died due to being left in the trunk of the hot vehicle," the report states.
Aurora was an albino milk snake. Police believe the inside of the car on a hot day could have been 140 degrees. Aurora was Scott's companion animal she took everywhere with her.
Scott also had several IDs that were of other people in her possession. She was arrested and booked into jail.
Her next hearing is scheduled for Sept. 28.
Aurora was taken into custody "for testing."
Copyright 2023 KVVU. All rights reserved.