New BMW lets you change lanes with your eyes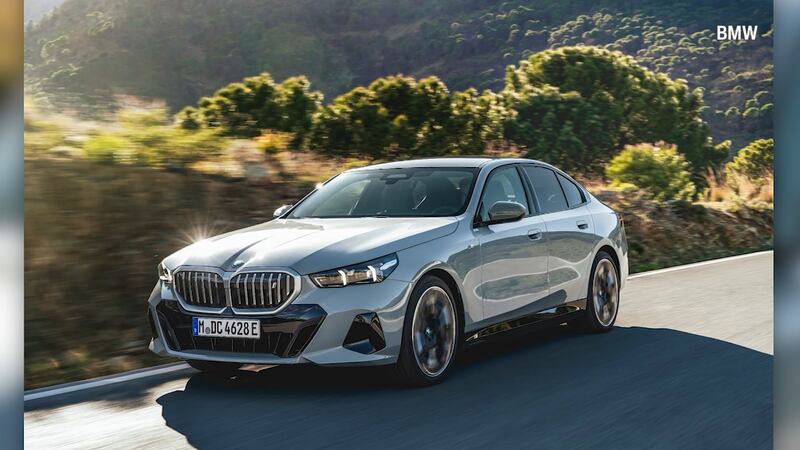 Published: May. 25, 2023 at 5:54 AM PDT
(CNN) - The newest BMW will apparently let drivers change lanes just by using their eyes.
BMW unveiled its new 5-series sedan on Wednesday.
The German luxury automaker highlighted the car's optional highway assistant system, saying it allows drivers to go long distances on major highways without touching the steering wheel or pedals.
Drivers will be able to change lanes on the highway just by looking at one of the vehicle's outside mirrors.
Instead of having drivers request it, the new automated driving system suggests a lane change depending on the road situation.
The system relies on a camera mounted behind the steering and directed at the driver.
To respond, BMW says the driver only has to look at the corresponding side mirror, and the car will do the rest.
The car also uses the camera to check if the driver is watching the road. If they are not paying attention, a warning will flash inside the vehicle.
If the driver is incapacitated, the vehicle will automatically slow to a stop and turn on the hazard lights.
The fully electric BMW 5-series will be available for the starting price of $67,000 beginning in October.
Copyright 2023 CNN Newsource. All rights reserved.