Education bill clears Assembly after passage in Nevada Senate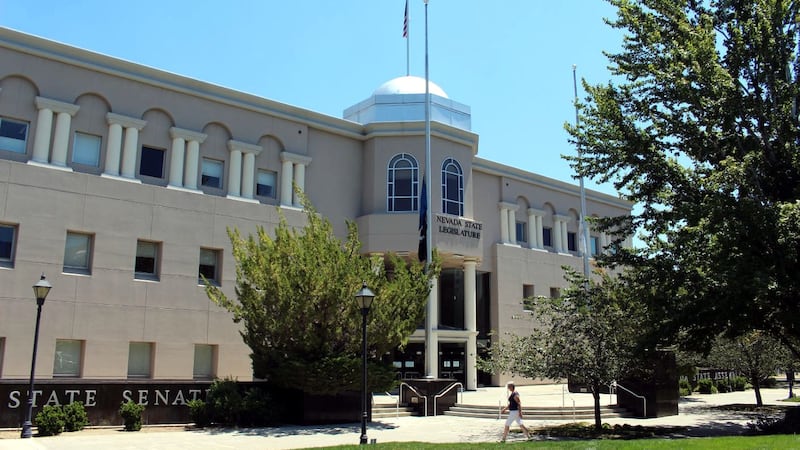 Published: May. 24, 2023 at 2:57 PM PDT
CARSON CITY, Nev. (KOLO) - Update on May 25: Nevada Democrat's education budget has passed the State Assembly after passing in the Senate Wednesday.
The budget passed along party lines, with 28 yes votes and 14 no votes.
Original Article: Democrats in the Nevada State Senate have passed the largest education budget in state history.
Their budget includes a more than 29% pay increase in per-pupil spending and $2 billion in new funding for the state's public schools. The budget was voted against by all Senate Republicans, who argued too much money was going towards education.
Senate Bill 503 would provide nearly $12 billion in K-12 education spending. Other parts of the proposed new budget include:
Includes more than $2 billion in new funding as a direct result of the new pupil-centered funding plan passed by Democrats in 2019

Record increases for both traditional public schools and public charter schools

In total, $318 million more than the Governor's recommended budget for public education

$470 million total for special education, a $25 million increase over the Governor's recommended budget

More than 29% increase in per pupil public school funding:

$3,159 per pupil increase for FY 24, $3,075 for FY 25

$386 million over the biennium for school transportation services

Raised the cap on the Education Stabilization Account from 15% to 20% to increase resilience against future economic downturns, totaling over $878 million in Fiscal Year 2024.

$11.2 million for the Teach Nevada Scholarship program

$15 million for educator professional development
Copyright 2023 KOLO. All rights reserved.