Do not call: States sue telecom company over billions of robocalls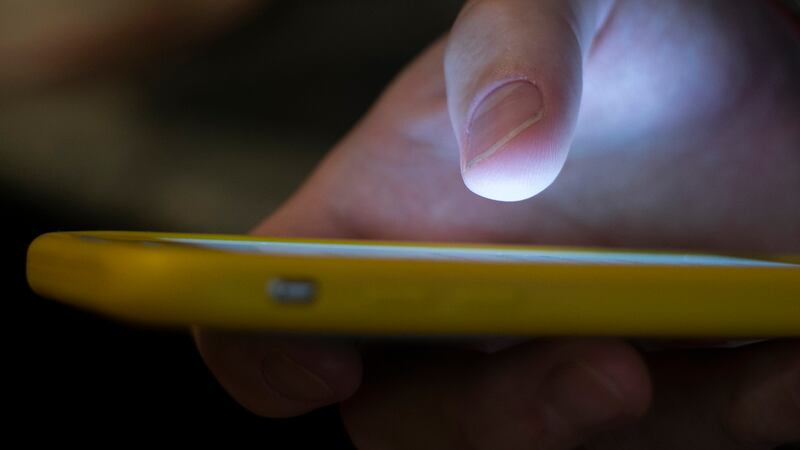 Published: May. 24, 2023 at 6:48 AM PDT
PHOENIX (AP) — Attorneys general across the U.S. joined in a lawsuit against a telecommunications company accused of making more than 7.5 billion robocalls to people on the national Do Not Call Registry.
The 141-page lawsuit was filed Tuesday in U.S. District Court in Phoenix against Avid Telecom, its owner Michael D. Lansky and company vice president Stacey S. Reeves. It seeks a jury trial to determine damages.
The lawsuit arises from the nationwide, bipartisan Anti-Robocall Multistate Litigation Task Force of 51 attorneys general and the District of Columbia. It was formed last year to investigate and take legal action against telecommunications companies routing volumes of robocall traffic.
Arizona Attorney General Kris Mayes said nearly 197 million of the robocalls were made to Arizona phone numbers between December 2018 and January 2023.
"Every day, countless Arizona consumers are harassed and annoyed by a relentless barrage of unwanted robocalls — and in some instances these illegal calls threaten consumers with lawsuits and arrest," Mayes said in a statement. "More disturbingly, many of these calls are scams designed to pressure frightened consumers, often senior citizens, into handing over their hard-earned money."
The lawsuit said Avid Telecom used spoofed or invalid caller ID numbers, including more than 8.4 million calls that appeared to be coming from government and law enforcement agencies as well as private companies.
The company also allegedly sent or transmitted scam calls about the Social Security Administration, Medicare, Amazon and DirecTV, as well as auto warranties, employment and credit card interest rate reductions.
"Americans are sick and tired of their phones ringing off the hook with fraudulent robocalls," New York Attorney General Letitia James said in a statement. "Seniors and vulnerable consumers have been scammed out of millions because of these illegal robocalls."
The lawsuit alleges Lansky and Reeves violated the Telephone Consumer Protection Act, the Telemarketing Sales Rule and other federal and state telemarketing and consumer laws.
"Contrary to the allegations in the complaint, Avid Telecom operates in a manner that is compliant with all applicable state and federal laws and regulations," said Neil Ende, the company's outside legal counsel. "The company has never been found by any court or regulatory authority to have transmitted unlawful traffic and it is prepared to meet with the attorneys general, as it has on many occasions in the past, to further demonstrate its good faith and lawful conduct.
"In this context, the company is disappointed that the attorneys' general chose not to communicate their concerns directly before filing the lawsuit," Ende added. "While the company always prefers to work with regulators and law enforcement to address issues of concern, as necessary, the company will defend itself vigorously and vindicate its rights and reputation through the legal process."
Robocalls have also been an issue during elections in recent years. During the 2020 election, voters across the U.S. received anonymous robocalls in the weeks leading up to Election Day telling them to " stay safe and stay home."
Two conservative hoaxers were convicted of fraud for making over 85,000 robocalls to Black voters in five states.
The calls falsely stated giving information in mail-in ballots could lead to arrest, debt collection or forced vaccination. Their sentence included spending 500 hours registering voters in low-income neighborhoods of Washington, D.C.
Copyright 2023 The Associated Press. All rights reserved.