Guest hits $435K Ultimate Texas Hold'em jackpot at Las Vegas Strip casino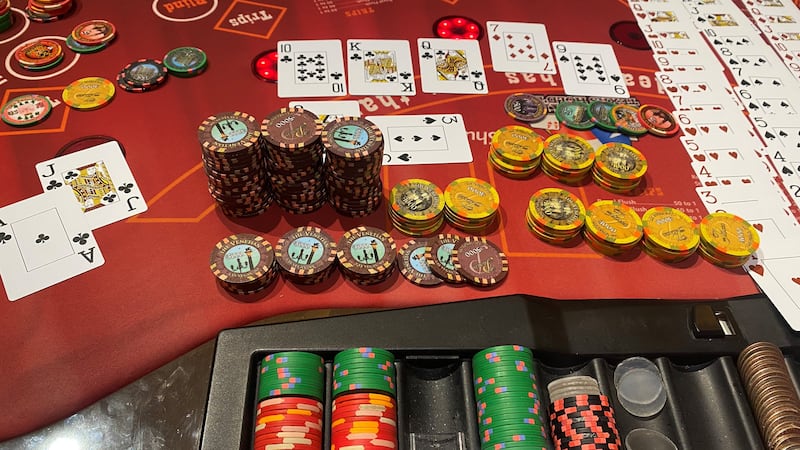 Published: May. 22, 2023 at 4:48 PM PDT
LAS VEGAS, Nev. (FOX5) - A guest at the Venetian Resort hit a huge Ultimate Texas Hold'em progressive jackpot over the weekend.
According to a media release, the player was dealt a Royal Flush on May 20 and the $5 side bet made the hand eligible to win the major tier of the resort's Millionaire Progressive for $435,580.
The Venetian Resort launched the Millionaire Progressive in late 2018. The mega tier of the jackpot begins at $1 million and increases incrementally once the player makes the $5 side bet. To win the mega tier, the player must then be dealt a natural royal flush in spades.
This player was dealt a royal flush in clubs. According to the Venetian, the Millionaire Progressive jackpot has minted 11 millionaires to date since its inception. The most recent was just over a week ago for the largest Millionaire Progressive jackpot payout ever at nearly $2.7 million.
Copyright 2023 KVVU. All rights reserved.