Las Vegas police identify suspect in RTC bus shooting
Published: May. 22, 2023 at 1:20 PM PDT
|
Updated: May. 22, 2023 at 2:49 PM PDT
LAS VEGAS, Nev. (FOX5) - Las Vegas Metropolitan Police have identified a suspect in a shooting on an RTC bus in early May.
LVMPD said Dominic Johnson, 25, has been identified as the suspect in the May 3 shooting near Eastern Avenue and Poppy Lane. Police said an attempted murder warrant was issued for Johnson's arrest.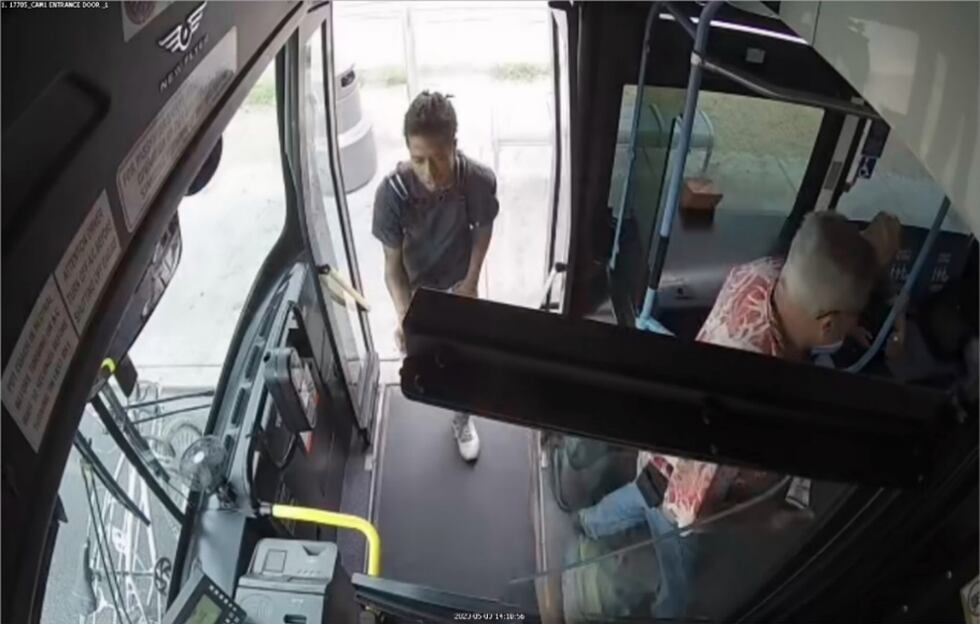 The shooting happened the afternoon of May 3. One person was taken to University Medical Center as a result. Their condition is unknown. Nearby schools also had to lock down during the investigation. Police said Johnson entered the bus and sat down. As the bus approached a stop, Johnson shot the victim "multiple times."
Surveillance video from a nearby business shows a man with a white-strapped backpack running from the bus shortly after the shooting. LVMPD confirmed that the man pictured in the surveillance is the suspect in the shooting. The man is seen holding a gun in his hand.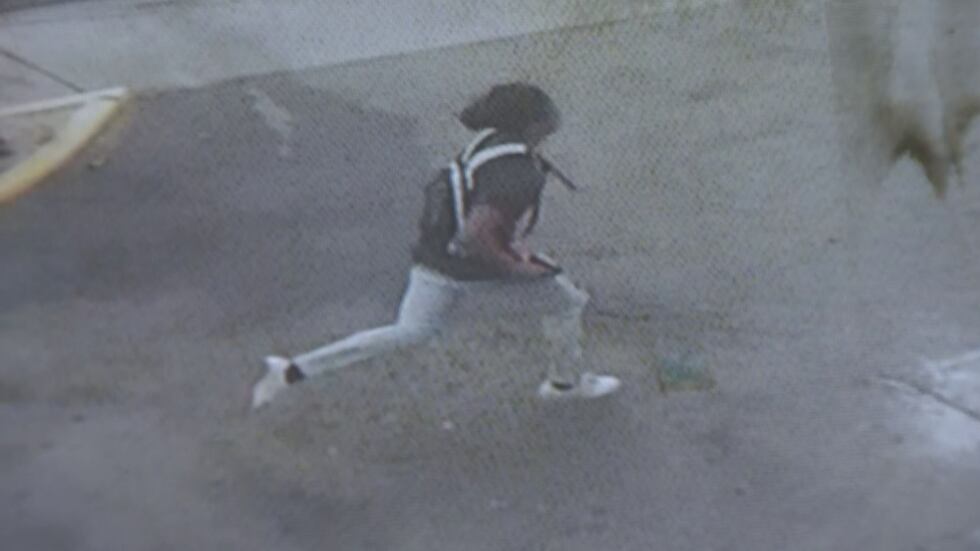 According to court records, Johnson was previously arrested in Oct. 2020 on drug-related charges. Records show the Clark County District Attorney dropped those charges in 2021.
"We have identified [Johnson] as the suspect and we are actively looking for him," LVMPD Captain Brandon Oris said in an interview with FOX5. "He should be considered armed and dangerous."
Anyone with information about the shooting or Johnson is asked to contact LVMPD or CrimeStoppers.
Copyright 2023 KVVU. All rights reserved.