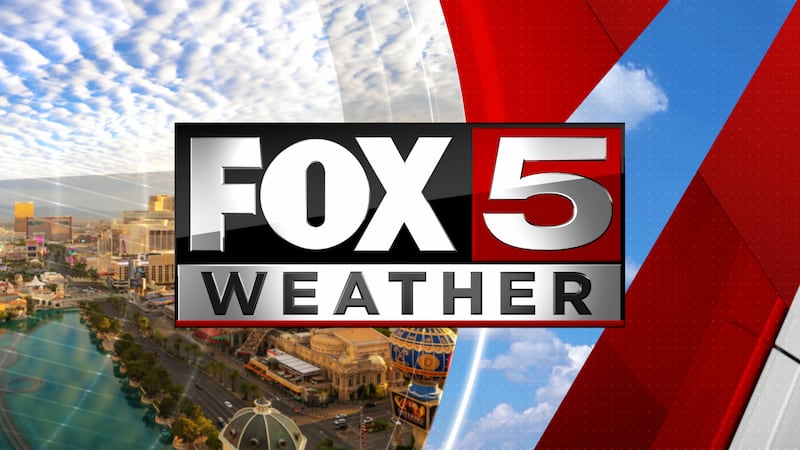 Published: May. 20, 2023 at 6:05 AM PDT
LAS VEGAS, Nev. (FOX5) -Some atmospheric instability is sitting over the west and southwestern part of the U.S.
Just like yesterday that could create some active weather for our area
While daytime temperatures remain above seasonal that will add to the instability creating rain and thunderstorm chances.
The chance for showers or thunderstorms will be 30% for Saturday and will linger into Sunday bringing us a 20% chance.
On Monday a low moving onshore from the Gulf of Alaska will allow for the start of some cooler temperatures to move in.
It will take the better part of the week for those cooler highs to arrive.
When they do it will take us down to seasonal numbers which are in the low 90′s.
The UV index for Saturday is 10 or very high.
Copyright 2023 KVVU. All rights reserved.